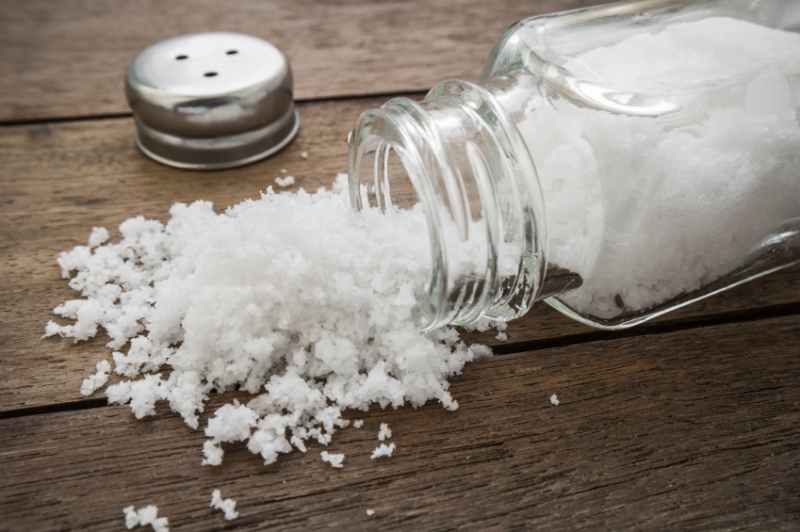 Salt is an essential mineral for your body. The sodium found in salt supports nerves by transmitting nerve impulses and contracting muscle fibres. Sodium also works with potassium to balance fluid levels in your body. In order to do this, you actually need only a very small amount of salt per day.
Generally, the body does a good job of excreting excess salt from the body. In some people, however, consuming excess salt can make the body hold on to water. This will therefore increase the amount of fluid flowing through your blood vessels which can in turn increase blood pressure.
Most of the salt you consume generally comes from convenience and processed foods. These include:
Snack foods
Sandwich meats
Smoked and cured meats
Canned vegetable juices
Sauces
Condiments
Pizza and other fast foods
Canned soups
Crisps
Relishes
Here are five ways in which to cut back on your salt intake:
When cooking, use spices and other flavour enhancers such as dried and fresh herbs, garlic and ginger, vinegars, wine. You can also use such things as black pepper, cinnamon, turmeric, basil, lemon juice.
Use healthy fats when cooking and preparing foods. Using the right fats will give you plenty of health benefits as well as enhancing the flavour of the food. These include olive oil, coconut oil, avocadoes, nuts.
Go low on the processed on packaged foods. Collect simple recipes and use them instead.
Get your whole grains from others sources from bread. Some whole grain bread can contain a considerable amount of salt. This is used for flavour as well as to ensure the dough rises properly. You can skip that extra bit of salt when you look for whole grain alternates such as cous cous, oats, farro etc.
Shop for fresh. Raw ingredients can add maximum flavour (and nutrition) to any dish, therefore avoiding the temptation of adding sodium to your meal.
Originally published on May 06, 2016