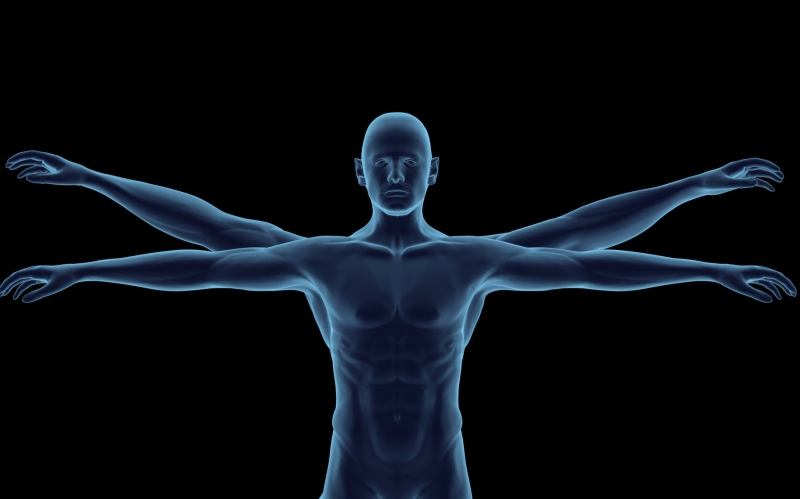 Looking to balance your life while developing an exciting career path? Kinesiology is a multifaceted modality that is able to address energetic, physical, nutritional and emotional aspects of your life via a series of muscle tests. ntpages spoke to Brian Knight from The Health Arts College for his insights into this versatile healing approach.
What are the origins of kinesiology?
"Kinesiology has roots in the chiropractic world, with the work of Dr George Goodheart who developed applied kinesiology. A colleague of his, Dr John Thie, helped to broaden the appeal of the new modality beyond its applied roots with a number of self-help techniques he incorporated."
What conditions are best suited to treatment with kinesiology?
"Kinesiology means different things for different people and is not a formula. It really is a multi-disciplinary modality capable of treating just about anything, and matches an individual's requirements. It can assist to find emotional, energetic, psychological, nutritional and physical balance in your life."
What aptitude do I need to be an effective kinesiologist?
"I would say you need two core skill sets: a caring nature and strong customer service focus. Anyone who is able to bring valuable life skills to their role is also going to be a successful practitioner."
Tell us a bit about study options...
"We offer a Certificate IV in Kinesiology and a Diploma of Kinesiology. The certificate course is ten months, with the option to study an additional ten months to graduate with the Diploma. These are typically offered over weekends or evening, or a combination of both. We also have Skills Victoria subsidies and VET FEE-HELP available."
How do the Certificate and Diploma qualifications differ?
"The Certificate IV course is essentially grounding in the foundational knowledge and essential skills which enable you to register with associations and enter practice. The Diploma builds on this, equips you with additional specialist tools and extends your potential as a practitioner. The Diploma qualification also allows you to register as a practitioner with all the relevant health funds."
Can you give us a snapshot of the course content?
"The training is really dynamic and stimulating, including over 100 hours of human anatomy and physiology in conjunction with more than 260 hours of practical experience skills. Other course elements include other essential skills such as communication, business skills and first aid. So you graduate with all the right tools."
What career paths can I seek after completing my studies?
"Many of our students go onto private practice or join multi-modality clinics, while some people are interested in learning new skills for personal fulfilment."
Are courses nationally accredited?
"Yes, the Health Arts College is a Registered Training Organisation (RTO). Students graduate in the courses presented by our instructors and they may also become members of their respective professional associations in Australia."