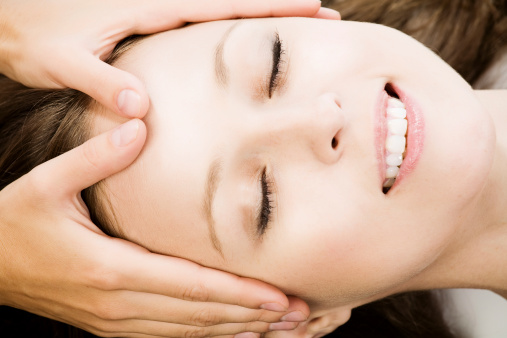 Sustaining a traumatic brain injury (TBI) has serious, long-lasting and debilitating consequences – for the person with the injury and for their loved ones. But a recent study has found the gentle touch of acupressure may alleviate the symptoms of TBI.
Traumatic Brain Injury Impacts Everyone
TBI is caused by a physical force to the head such as a blow from falling or forcing the head to move rapidly back and forth as in whiplash. Motor vehicle accidents, falls, sporting accidents, gunshot wounds and violent shaking all cause TBI. The extent of damage done to the brain varies between each person and consequently the symptoms of TBI vary too but may include:
Memory problems
Emotional and behavioural problems
Sleep disturbance
Vision disturbance
Difficulty concentrating
Difficulty speaking and understanding others
Difficulty swallowing
Even mild injury can cause long-term disability that interferes with a person's daily functioning and interpersonal relationships.
Gentle Touch Helps Traumatic Brain Injury
A study at the University of Colorado in the US has found acupressure, using bare fingertips, may be effective in treating people with mild TBI.
Researchers at the University's psychology and neuroscience department studied 38 people with mild TBI. The subjects received active stimulation of 26 pressure points similar to those stimulated with needles in standard acupuncture. The specific form of acupressure used is known as Shin Jin.
Some of the group received active acupressure treatments from trained experts and some received treatments from the same experts on parts of the body not considered to be related to acupressure points. The subjects then undertook a standard battery of neuropsychological tests. The results showed that those who received the active treatment had improved memory function and responded to stimuli more rapidly. Speaking to ScienceDaily, Professor Theresa Hernandez, lead author of the study, said the data "suggest the brains of those in the active acupressure group responded differently when compared to those in the placebo acupressure group."
Acupressure Gives Hope to Traumatic Brain Injury
A paper on the subject was published in the January issue of the Journal of Neurotrauma and is believed to be one of the first placebo-controlled studies published in a peer-reviewed medical journal showing the benefit of acupressure to treat patients with TBI.
The Jin Shin acupressure treatment can be taught to family and friends of those with TBI and can even be used as a self-treatment, which could allow for more independence.
Originally published on Mar 21, 2011