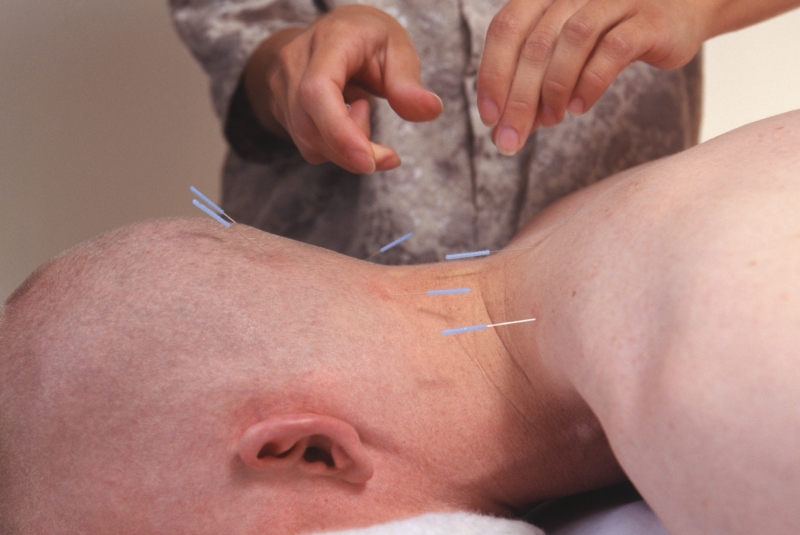 Thought of as the sole preserve of menopausal women, men can experience hot flashes too. Men who undergo hormone treatment for prostate cancer often experience these hot flashes, which are a symptom of changing hormone levels. New research shows that acupuncture may be an effective therapy to combat hot flashes.
What is a Hot Flash?
A hot flash, also known as a hot flush, is a feeling of intense heat with sweating and a rapid heartbeat. The sensation of heat usually begins in the face or chest and the face can become hot to the touch. It is often described as a feeling of blushing furiously. In severe cases, a hot flash can cause a person to pass out.
Hormone Therapy Often Causes Side Effects
One of the standard treatments for prostate cancer is hormone therapy, which is used to significantly reduce levels of testosterone in the body. It is estimated that around 60% of men undergoing hormone therapy for prostate cancer experience hot flashes similar to those experienced by women during menopause.
The usual way to combat the side effects of hormone therapy is for men to take anti-depressants. These, though, have side effects of their own, including nausea, insomnia, a dry mouth and changes in appetite among other things.
In a small study recently undertaken in the United States, researchers followed 14 men who were undergoing treatment for prostate cancer. They were asked to evaluate their discomfort from daily hot flashes. The average initial "hot flash score" for the group was over 28.
Remarkable Results Shown with Acupuncture
After four weeks of twice weekly acupuncture given in 30-minute sessions, the average score among the group had dropped to a remarkable 10.3 – more than half the initial score. And after six weeks of acupuncture, the score dropped again, to 7.5.
While the trial was small, the results are encouraging and researchers urge men to talk to their doctors about this alternative treatment.
Acupuncture has also been known to help nausea caused by chemotherapy and pain associated with cancer.
Find an acupuncturist in your local area.
Do you have a passion for Acupuncture? Would you love to turn your passion into a rewarding career?
Check out the information we have available on what the Acupuncture courses involves and thousands of other Natural Therapy Courses we have available online and throughout Australia. Why not let us help you find the right course for you today on 1300 924 960