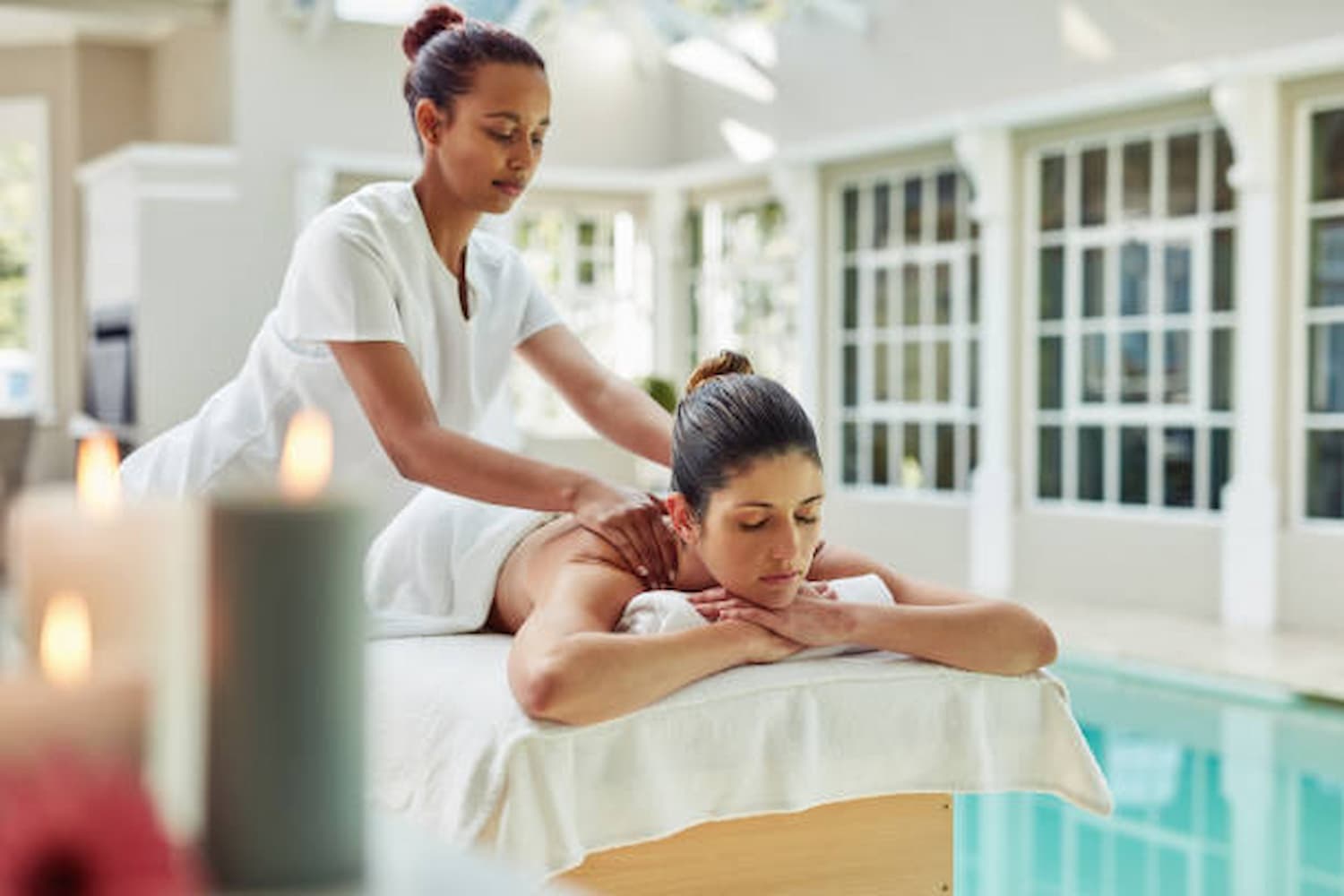 There are approximately 19,000 massage therapists in Australia, so competition is fiercer than ever. This requires the use of the most effective advertising and marketing strategies in order to stay ahead in the race.
Creating an advertising strategy that will help you stand out from the crowd, increase profits and attract more customers may be easier said than done, though. So, we've put together a list of seven tried-and-true strategies to help you launch your massage business with minimal stress and expense.
1. Find your niche
It's important to attract the right audience to your massage practice, which can be achieved by being clear about your offerings. Determine and define your target audience based on your area of specialisation as well as your prospective clients' demographics, lifestyle and health issues. This can assist you in narrowing your target market and establishing an initial client base.
To clearly differentiate yourself from your competitors and ensure that your customers see you as a good fit, emphasise why they should choose you over other massage therapists. Do you offer therapeutic massage that can treat muscle tension? Will your Swedish massage techniques help them clear their minds and recharge their bodies? Does your massage clinic offer health fund rebates? Be very specific about the monetary and health benefits of your massage session.
2. Build an interactive website
Even if you have a physical massage clinic, having a website with an excellent user interface is critical for reaching more prospective customers. Even if they live in remote cities or suburbs, reading the positive reviews of happy customers on your website will entice them to try your massage therapy services. Potential clients will also want to know if your previous massage clients had the same condition as them and walked away pain-free. This will give them an idea of your level of expertise.
3. Boost your online presence
Getting your massage business listed on leading health and wellness sites like Natural Therapy Pages is a great way to ensure that potential clients can find you with the click of a mouse on search engine results pages. For example, the image below displays the first page of Google's organic search results for "remedial massage therapist in waterloo nsw", which includes massage business owners listed on Natural Therapy Pages.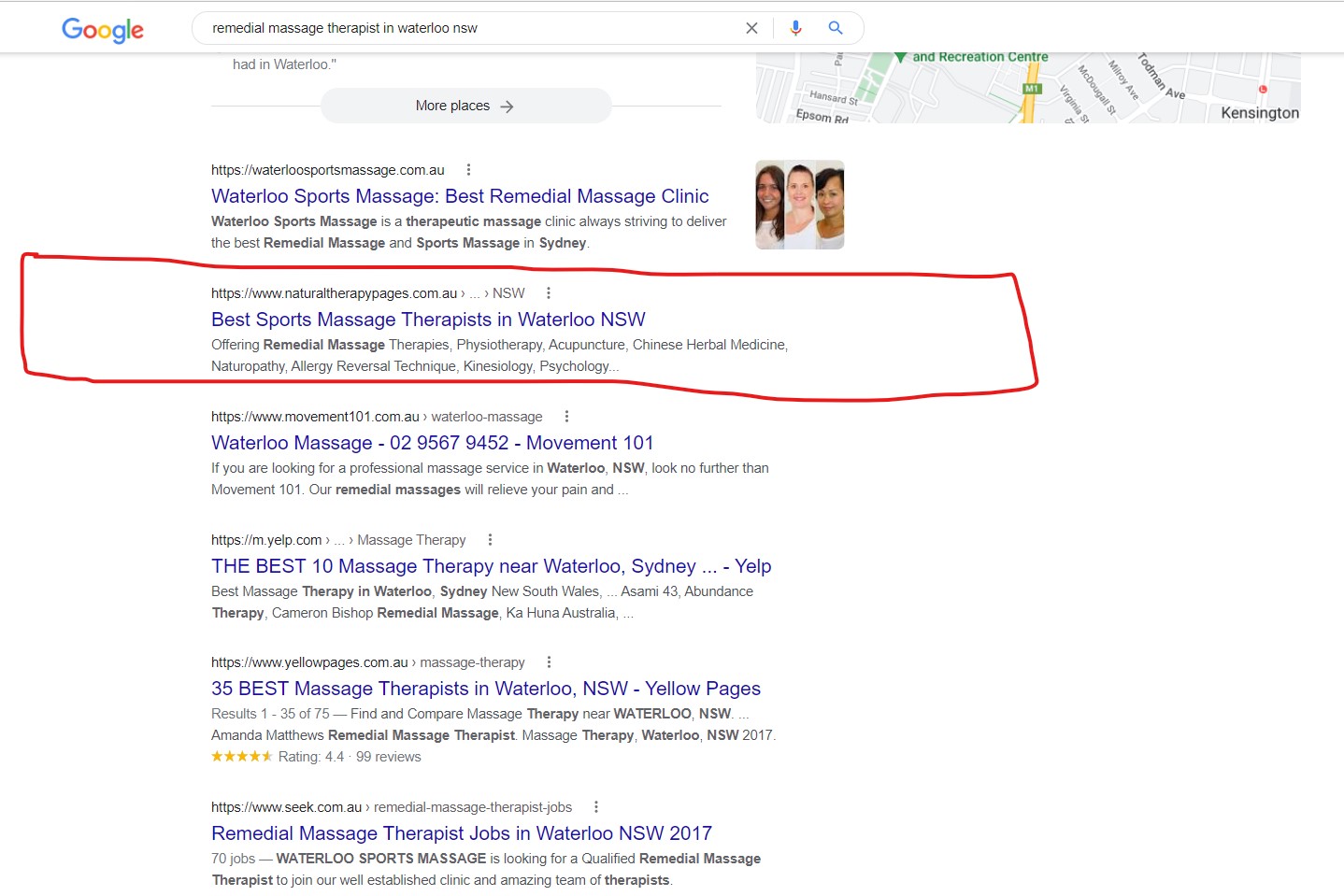 According to Statista, Australia's internet users will exceed 23.3 million by 2025, with mobile internet users on the rise. It goes without saying that your potential clients are looking for massage services online.
4. Start a referral program
Aside from ensuring that your clients receive all of the benefits of massage, rewarding loyal customers who spread the word about your business and refer new clients will go a long way. Giving discounts, free massage treatments or gift cards for every successful referral is a great way to not only express your gratitude and ensure customer satisfaction, but it will also bring you potential customers at a low cost.
5. Make use of email marketing
Successful massage therapists are adept at making use of their clients' contact information. Of course, you should keep their phone numbers and email addresses private, but you can utilise the latter to inform your clients about what's going on at your massage clinic. Email marketing is an excellent tool for informing both current and future clients about upcoming promotions as well as new products and services. Creating well-written email newsletters and sending them out on time is a smart strategy for keeping your massage therapy business on their minds at all times.
6. Increase your social media presence
Exploit free social media platforms, such as Facebook, Instagram, Twitter and LinkedIn, to help you build the image and reputation of your massage practice and eventually propel it to success.
Make sure to post information about your company that is relevant to the lives of your ideal clients. Respond to comments on your posts in a timely manner and engage your followers in an interesting discussion, such as the best aromatherapy massage oil or the different types of massage tables you can use if you run a mobile massage business.
7. Collaborate with other health professionals
"No man is an island", though an overused adage, still holds true today. Even if you are a licensed massage therapist, your certificate or diploma alone will not bring clients to you. You must meet and engage with as many people in your industry as possible in order to create a network from which you can all benefit by sharing resources.
Massage therapists like yourself usually collaborate with physical therapists, chiropractors, yoga teachers and wellness spas. So, volunteer in the community, set up shop at a health fair in your neighbourhood or sign up for seminars or workshops. Show others what you have to offer so that they will talk about you and remember you without you having to ask.
So, what's the bottom line?
Building and advertising your massage business profile should not break the bank, especially with so many free tools available these days. Creating an effective advertising strategy requires creativity, passion, and a strong desire to succeed. However, keep in mind that all of these things are secondary to providing excellent customer service. In other words, putting your customers' needs first will propel you and your massage business to the pinnacle of success.