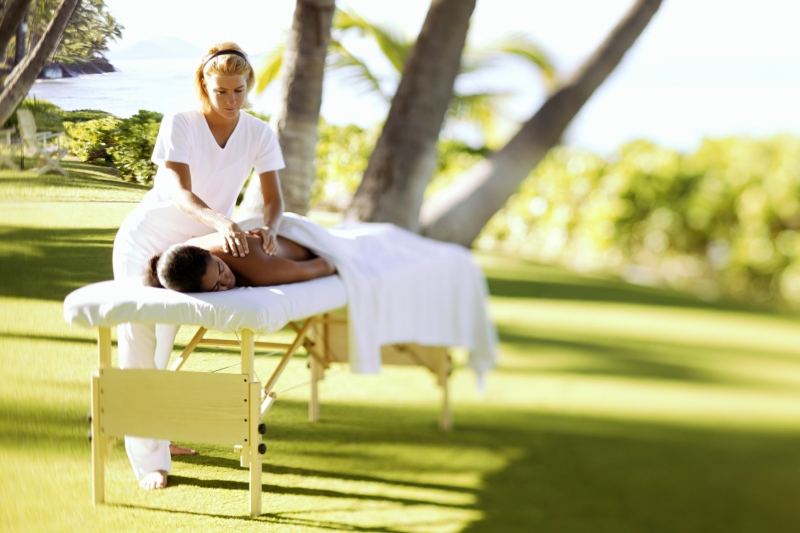 With massage by far the most popular natural therapy or modality in Australia, ntpages.com.au decided to catch up with the Massage Association of Australia, to find out more about their work and the benefits associated with being a member.
Tell us a bit about the Massage Association of Australia?
"In the early 1980's the massage profession in Victoria was a rather small and intimate group of practitioners. Inevitably several associations were formed each one concerned with promoting and maintaining their particular method. Almost inevitably again the urge to "grow" was being felt and certain mergers took place. It was one of those mergers which triggered off the founding of the MAA Inc.
"The objective was to create a multi modality association catering for the many that were not accepted by or did not wish to join the various massage associations at that time.
"MAA evolved into a Ltd Not For Profit Company. MAA continues to enjoy steady growth and respect within the community with Membership of all classes spread across each State of Australia.
"MAA promote the development of three classes of Membership:
Student Membership to resource and support new entrants into the Industry
General Membership for multi-modality Massage Therapists
Accredited Membership for therapists who complete National Training Health Industry qualifications and plan to provide services to support Health Fund eligible member clients"
How can I join the association?
"Interested students or therapists may visit our website and download the relevant Application Forms or they might like to phone our Office on (03) 9555 9900 or email office@maa.org.au to make specific enquiries.
"Any person who has qualified with a certificate or diploma in a massage modality issued by a reputable school or institution known to us or has undergone National Certificate Training provided by an Australian Recognised Training Organisation (RTO), can apply for MAA membership. This applies to schools and institutions in Australia or overseas. We request that the applicant submit copies of their documentation and where necessary, an official translation.
"If we are in doubt about the standards or bona fides of the school/institution attended we have the option to ask the applicant to follow an appropriate course with a specified educational provider."
What benefits are there to membership?
Credibility of belonging to one of the longest established associations
Lower Fees by focussing on practitioner essentials
Lowest cost Liability Insurance - $10m master policy cover
Continuing Education, Information, Publications and Resources
Find a Practitioner service for your potential clients
Member Business listed on the MAA website
Advocacy on behalf of the Members
Encouragement and support to achieve higher levels of qualifications and develop the culture of Life Long Learning
How do I know that my practitioner is accredited?
"We expect from our members that they:
Display the membership certificate and Code of Ethics clearly visible in their practice room
Abide by the Code of Practice / Conduct
Conduct their practice in a holistic manner
Participate in the activities of MAA as fully as possible, and
Abide by the Rules of the Association."
How do I become a massage practitioner?
"Persons interested in entering the Massage Industry are encouraged to complete experiential hands on learning via supportive Short Courses in the various modalities of Massage, research the philosophy of the Industry, seek out professional therapists and discuss with them their reasons for enjoying their chosen careers, seek out information from recognized educational organizations, contact Massage Associations and discuss how support is given for their members, and read Massage Modality Journals and related health topics, before making their informed decision to enter into the Career of Massage.
"Once a decision has been made, embrace the learning process via a reputable educational organization."
What advice do you have for selecting a college?
"When selecting a reputable education organization, research their Training Delivery and Assessment Strategies and see if there is a model most suited to your personal situation. You will find a variety of flexible delivery from standard Face to Face classroom to blended learning styles that include some distance education aspects or on-line learning units. Remember to check timetables to ensure you can attend classes either through the day, in the evenings or on weekends. You need to take into consideration the location, the amount of travelling time required, the committed fee structure and the accessibility of resources to support your studies and practice."
What Continuing Professional Education (CPE) is there for massage practitioners?
"Continuing Professional Education (CPE) comes on many forms and variety of topics from "How to Treat" videos and webinars, CDs and Textbooks, Research Journals and Workshops / Seminars to Courses suitable for Business expansion and expertise. It also covers developing the resilience that comes from Personal Growth courses, honing interview and advisory skills and developing good record keeping skills. Opportunities for the advancement of knowledge and skill in the areas of Anatomy, Physiology, Pathophysiology and Pharmacological interactions that may affect the outcome of any massage session.
"Opportunities to share "Case Studies" and research findings also form part of the Life Long Learning aspects of CPE. Assistance is always available to discuss Career Plans and tailor CPE to the individual member including completion of higher level courses or areas of specialization massage. Multiple opportunities abound for the passionate and growing therapist."
What is the current status of massage with regard to health insurance providers?
"Massage is part of the Ancillary Services offered by Health Funds to their eligible members. Therapists are offered the support of Advocacy by MAA to be selected by Health Funds to provide services for their members."
Originally published on May 09, 2014