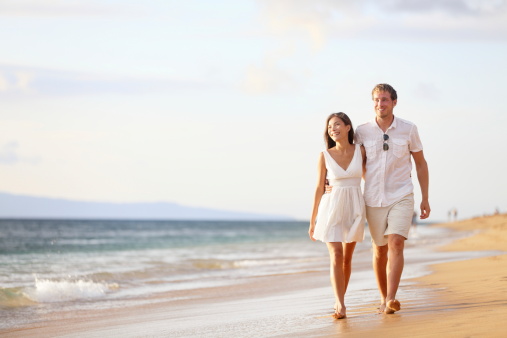 If you've seen the Hollywood flick "Couples Retreat", rest assured real couples retreats rarely turn out that way! Instead, attending a couples retreat could renew, refresh and strengthen your relationship.
What is a Couples Retreat?
There are many different types of couples retreats. Some are focused on pampering, others on seclusion and rest, while some combine marriage counselling and offer more intensive programs.
The retreat you choose depends on your reasons for attending. For some, the chance to escape the rat race (and the kids!) and take time out from a busy schedule is all that's needed.
But you don't need to venture far – while an idyllic island guarantees rest and relaxation, there are many retreats dotted throughout Australia. Every couple and every budget is catered for.
Why Go on a Couples Retreat?
Recent research found that couples retreats allow couples to:
Learn skills to improve their relationship
Reconnect and discover new ways to communicate
Reduce negative behaviour and relationship patterns
Develop a stronger awareness of eachother
Choosing a Couples Retreat
Going on a retreat with your better half doesn't have to be a formal arrangement. Simply booking a weekend away, short trip or taking that holiday you've been putting off is a retreat. And best of all, you're free to make things up as you go along.
Many hotels also package accommodation with treats such as champagne, chocolate, breakfast for two, robes and roses. And if you book in the off-season, you can score a great deal.
Or you could choose a package at a specific adults-only resort. And for the adventurous, there are even tantric retreats, where couples learn the art of lovemaking in a safe and supportive setting.
Other retreats combine meditation, yoga, organic produce and cooking classes – all the essential ingredients to gain a fresh perspective and reconnect as a couple.
Lovers of nature can choose naturist/nudist resorts – so strip off and enjoy the serenity.
Learning Lessons from Your Retreat
When you return home, reflect on how you felt during the retreat. What changes can you make to your relationship to make those feelings and experiences part of everyday life?
Originally published on Feb 11, 2014