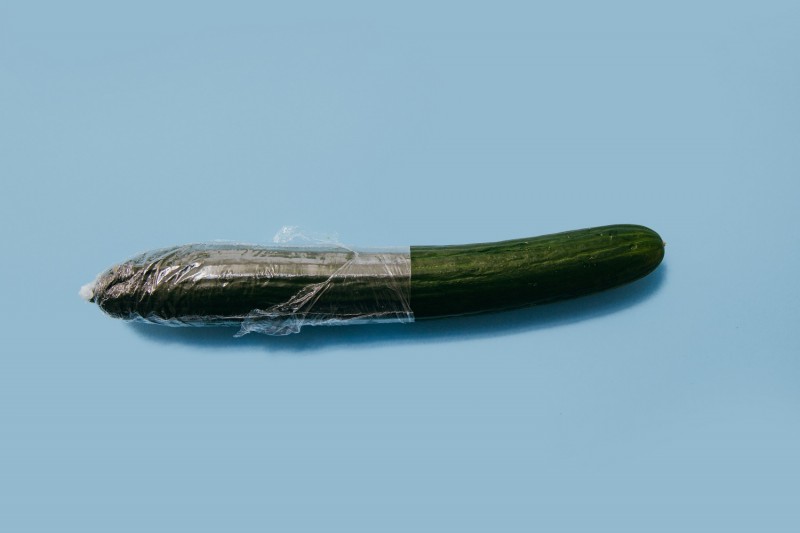 This year's Australian Food Safety Week will be held on 9-16 November 2019. Lead by the Food Safety Information Council Ltd, the 2019 theme will be "Excellent eggs – handle them safely" and will focus more on food handling and how it is important in promoting the best food safety practices.
During the week, the Council will be releasing their latest consumer research, as well as launching new TV and radio community service announcements. They also encourage everyone to participate and get involved because food safety is something that should be everyone's concern. Among the things you can do to help:
Plan an event like a BBQ or morning tea where you can discuss the importance of food safety and its many health impacts. Register your event here.
Take an Egg Safety quiz and share with your friends.
Promote the event on your social media using Get out on social media using #AFSW19.
You can also print out this Excellent eggs fact sheet and share with the community.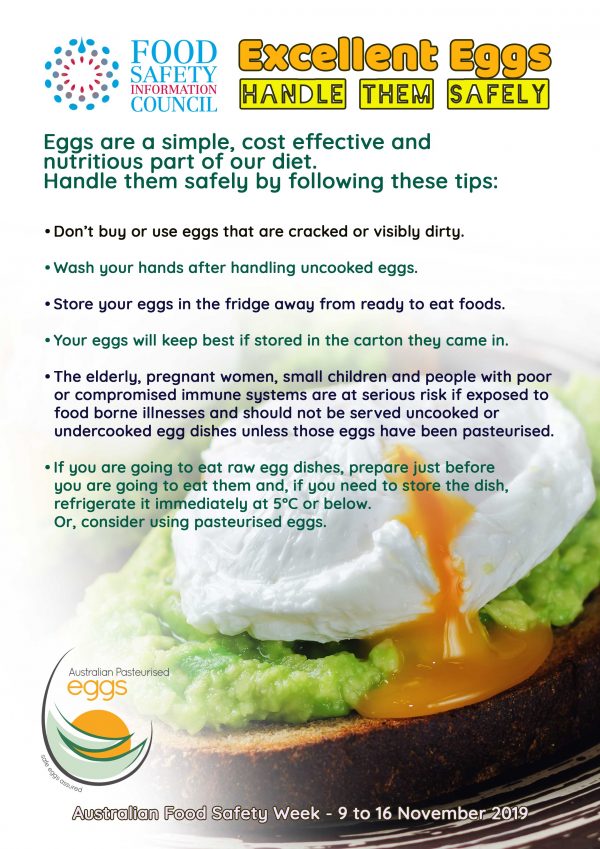 About Food Safety Information Council Ltd
Food Safety Information Council Ltd is a main charity, advocate and the national voice for science-based, consumer-focused food safety information in Australia. Their focus is to to reduce the number of Australians getting sick from food poisoning by providing simple, easy to follow consumer information on the handling, storage and preparation of food.
The council was founded in 1997 as the Food Safety Campaign Group, and incorporated in 2001 as the Food Safety Information Council. Among its members are state and territory health and food safety agencies, local government, and leading professional, industry and community organisations.
The Australian Food Safety Week that is held annually in the second week of November is the Council's major activity.
The Council focuses on helping prevent everyone from becoming ill because of food borne diseases by empowering them through food safety information. The target is to reduce the incidence of food poisoning and to protect people from what is often a nasty experience involving diarrhoea, vomiting, cramps and fever. In extreme cases, particularly affecting the young, elderly or those with compromised health systems, death can occur.
Why care about food safety?
Each year, there are around 4.1 million cases of food poisoning in Australia. These result in 31,920 hospitalisations, 86 deaths and 1 million visits to doctors on average every year. Food poisoning has also been linked to long-term, chronic illnesses such as Reactive Arthritis (Reiter's Syndrome), Haemolytic Uraemic Syndrome and Guillain-Barré syndrome.
For more about food safety and Australian Food Safety Week 2019, visit foodsafety.asn.au.
Do you have a natural health & wellness business?
Sign up now and advertise on Australia's #1 natural health website.
Or visit our Wellness Hub to help you stay current about the industry.
Originally published on Oct 11, 2019