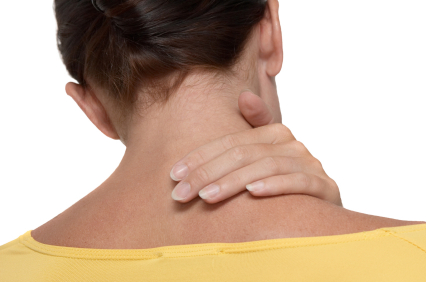 People are increasingly looking for alternatives to conventional medical treatments and surgery for back pain, as the benefits of non-invasive disciplines and techniques become more widespread and accepted. The move to a more sedentary society – particularly in the workplace – has led to increased incidence of back problems. Many of these issues are related to poor posture - especially after extended periods of sitting, or rather slumping, at workstations. Other common causes of back pain include sport injuries, strains from lifting or bending and over exertion. Pregnant women also often have back problems - the result of the extra load placed on the spine. This condition may continue, or be exacerbated after child birth as the mother is constantly lifting the infant or child. Osteopathy is a multi-disciplinary approach that can help to alleviate a range of ailments, including back pain.
What is Osteopathy?
Osteopathy takes a holistic approach to healing ailments using a range of techniques to relieve pain and restore body function. It focuses on the structure of the body, specifically our anatomy and the mechanics of how all the various elements interact - including the skeleton, muscles, joints, nerves, connective tissue and internal organs. Osteopaths are especially adept at releasing the tensions that build up in our muscles, ligaments and joints. This can aid in relaxing muscle spasms, restoring normal mechanics to the vertebrae and promoting free movement of the body. Treatment uses techniques such as stretching and massage for general treatment of the soft tissues, together with mobilisation of specific joints and soft tissues. Osteopaths typically undergo a period of tertiary education, and are trained to perform examinations of all the various elements of the body. This includes, but is not limited to:
Massage and manipulation
Stretching techniques
Gentle joint mobilisation
Resistance techniques
How Can Osteopathy Help Back Pain?
After a consultation, which consists of a patient evaluation, osteopaths will typically recommend a range of exercises or movements to relieve your back pain. These may include a combination of stretching, extensions and stabilisation techniques – all aimed at alleviating tension in the muscles of the back. Other advice may relate to advice on improved posture, workplace ergonomics, lifestyle changes and advice on lifting techniques. Due to the nature of back problems, several sessions are usually required to observe any discernible results.
If you are considering osteopathy as a therapy for your back pain, ensure that you consult a trained and qualified osteopath.
Find out about other effective natural back pain treatments.
Originally published on May 12, 2010