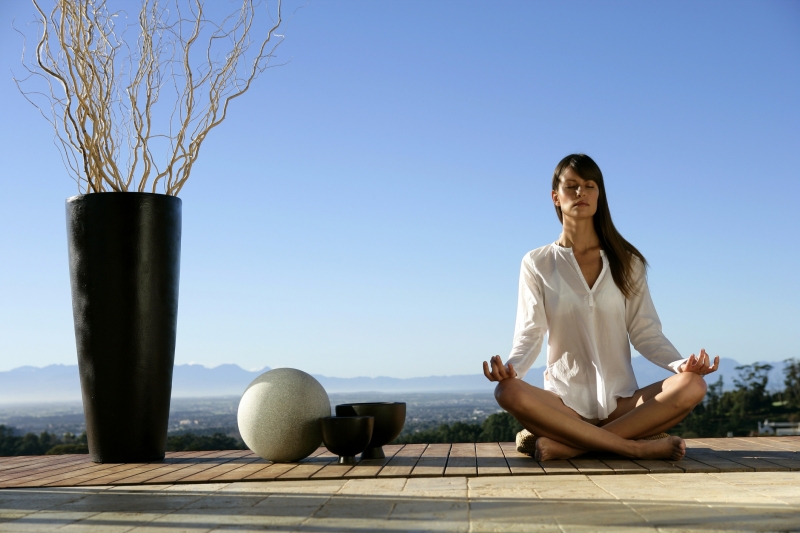 The mind-body connection is a relatively new concept to conventional Western medicine, but has been an integral part of Eastern traditions such as Ayurveda and Traditional Chinese Medicine (TCM) for thousands of years. Recent advances in brain imagery and other technologies have given researchers the ability to explore the connection between our thoughts and our physical well-being in greater depth, though, and dozens of studies have validated the benefits of mind body medicine for beating stress and even helping prevent disease and facilitating the healing process.
The Evidence for Mind Body Medicine
Researchers first began looking into mind body medicine in depth in the late 1960s, when meditation became popular in Western societies. Using the available technologies of the time, researchers discovered that meditation increased calming "alpha" brainwaves and slowed meditators' heart and breathing rates. Furthermore, ongoing psychological studies suggested that regular meditators experienced less stress and greater happiness in their daily lives than the general public.
As more sophisticated brain imaging technologies were developed, researchers were able to examine the mind body connection in even greater depth and discovered that meditation and other mind body techniques can actually create long-lasting beneficial changes in the brain. Some of the changes they have observed include:
Physical changes include greater increases in activity in regions of the pre-frontal cortex (the "executive" or "decision making" centres) and decreases in activity in the amygdala (an organ in the brain associated with the "fight or flight" fear instinct)
Chemical changes include higher levels of dopamine and other chemicals associated with happiness and lower levels of cortisol (the "stress hormone")
These and other discoveries have led holistic doctors, psychotherapists and counsellors to recommend meditation and a variety of other natural therapies to combat stress.
Beating Stress with Mind Body Medicine
Is meditation the only way to beat stress with mind body medicine? Actually, a number of natural therapies have proven themselves to be beneficial. They can roughly be divided into two groups: self-guided and assisted.
Self-guided techniques are those that, once learned, can be practised alone. Some of these include:
Assisted mind body therapies include those that require the one-on-one assistance of a practitioner or facilitator. A few of these include:
With so many modalities to choose from, finding the right one for you can become a source of stress itself. If you want to learn how to meditate, for instance, some techniques have their roots in Hinduism while others have their roots in Buddhism. If the religious overtones of a meditation technique do not appeal to you, other techniques are based solely on the scientific data that has been collected about the benefits of meditation. If sitting still does not work for you, the gentle, flowing movements of Tai Chi may. If you have tried meditation and not received the benefits you were hoping for, an assisted mind body therapy may be better for you.
The principles behind mind body medicine are similar, while the techniques are tailored towards individual needs and preferences. The most important thing to remember is that mind body medicine has been shown to be an effective way of beating stress. Find a technique that resonates with you and you may find, as thousands of others have, that you can beat stress with mind body medicine.
Originally published on Sep 11, 2012