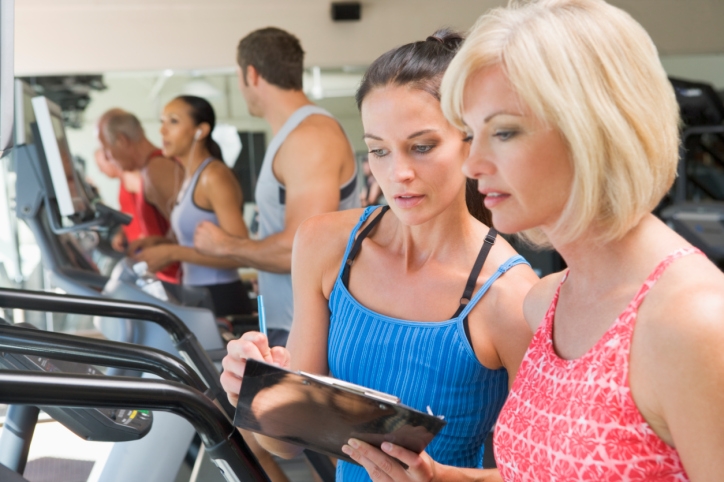 One of the pain points of getting fit is the lack of discipline to keep to a training schedule or program, a reflection of our increasingly time-poor society where juggling life and work seems impossible.
That is why personal trainers are becoming so popular. They provide the necessary structure, expertise and guidance to help people achieve their fitness goals.
Clients and trainers typically meet for an hour each week to engage in a tailored exercise program. As a personal trainer, you can work in different fitness or health establishments, or set up your own gym. Sounds fun? Read on to find out what you need to do to be a qualified personal trainer.
The Benefits of Exercise
Besides the general feeling of wellbeing that it typically brings about, regular exercise has a raft of other benefits for the human body, including:
Increasing the range of motion of joints
Improving muscular strength
Decreasing blood pressure
Reducing nervous tension and anxiety
What are the Qualifications of a Personal Trainer?
Fitness trainers are required to complete a Certificate III in Fitness course at a minimum to be able to start working as a gym instructor. But if you envisage yourself doing something more besides assisting clients with their bench presses, sit-ups and other exercises, a Certificate IV qualification will jump-start your career as a personal trainer.
The Certificate IV in Fitness generally takes two years to complete and allows you to be involved in the development of personalised exercise programs as well as in training and supervising clients one-on-one. Besides the gym, you have the option to work in sports centres, health clubs or your own private practice, among other places.
You can also use your Certificate IV qualification to undertake more intensive study in the Diploma of Fitness program. Upon completion of this course, you'll be qualified to take a higher position, such as a fitness training manager or coordinator.
What is Covered in a Certification Program?
The certificate courses detailed above will cover some of the same subject matter
Exercise planning
Exercise instruction
Expertise in the use of fitness equipment
Screening clients for health or medical conditions
Risk analysis of exercise activities
Motivational psychology
Planning and delivering personal training to a client database
Marketing and planning a business
Where Can You Study a Personal Trainer Course?
The road to becoming a successful personal trainer starts with a nationally accredited course provider. See to it that they offer the courses we discussed earlier in this article. And to be certain, you can check their curriculum and compare it with those of other fitness schools.
While you're at it, ask the admissions officer or course adviser if the program you want to take is available online. Several learning institutions allow their students the flexibility to learn at their own pace, and Onfit Training College is one of them.
Onfit offers a wide range of personal trainer courses, ranging from Certificate III in Fitness to Certificate IV in Fitness to Diploma of Fitness. You can even work on your Certificate III and IV at the same time through its Fitness Bundle.
Upon receiving your qualifications, we recommend gaining membership with a professional organisation such as Fitness Australia. Although not mandatory, doing so will boost your credentials and secure your personal trainer insurance.
As a certified personal trainer, you can design various fitness programs for a variety of individuals or groups, and have the liberty to choose your work environment. While many qualified personal trainers go into private employment, the ability to work flexible hours being self-employed has seen a dramatic increase in the popularity of this career path.
Do you have a natural health & wellness business?
Sign up now and advertise on Australia's #1 natural health website.
Or visit our Wellness Hub to help you stay current about the industry.