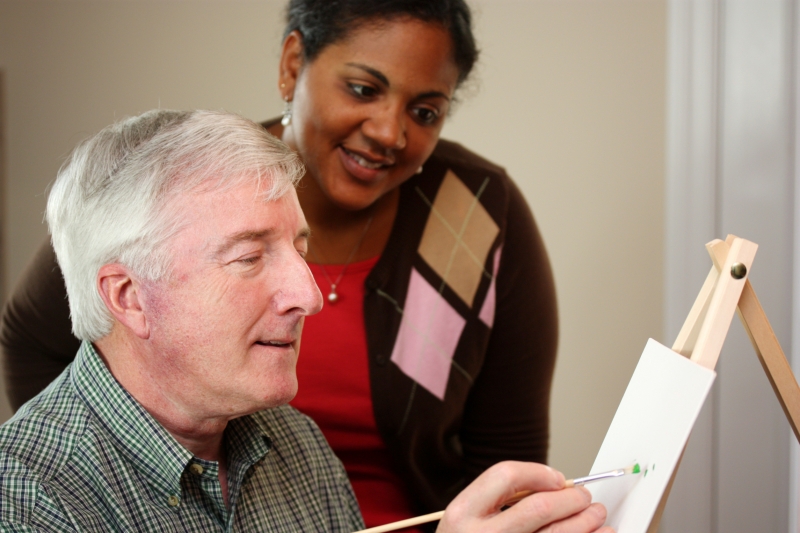 More than the beauty of its mystery, the massive benefits of art to a person's physical, mental and emotional wellbeing is worth a great deal. Art serves as a means for communicating what the mind and heart can't express in words.
If you believe in the power of art to transform people's lives, then perhaps you were carved out to become an art therapist. Art therapists use their combined knowledge of counselling and the arts to help improve people's physical, mental and emotional health.
How Does Art Therapy Heal?
Drawing, painting, sculpting and several other types of art media help people tap into their inner thoughts. They unconsciously unearth concealed emotions that have been influencing their beliefs, actions and ideas for the longest time. Through the help of an art therapist, a person can achieve many positive things with art therapy, including:
Express feelings that may be difficult to verbalise
Develop healthy coping skills
Improve communication skills
Improve motor skills and coordination
Identify blockages to emotional expression and personal growth
What is an Art Therapist?
An art therapist employs a creative process to motivate their clients to explore their thoughts and feelings that are holding them back from maximising their potential and living their desired lives. You don't have to be a professional artist, nor do you need to be an art teacher to be a qualified art therapist.
All it takes to be successful in this field are good listening skills and a firm belief in the healing power of arts to improve lives.
What are the Important Qualifications of Art Therapists?
To be a registered art therapist, you have to complete a Bachelor of Arts Therapy, followed by a two-year Master of Arts Therapy. If you already hold a relevant social science degree, such as counselling or psychology, you may proceed with your postgraduate education.
After graduation, you must complete a minimum of 750 hours of supervised clinical placement and then register with the Australian, New Zealand and Asian Creative Arts Therapies Association (ANZACATA).
Studying with a Qualified Art Therapy School
Many colleges and universities offer courses in art therapy. They range from short weekend courses to graduate-level programs. The secret formula for landing in the best school is identifying which institutions offer courses that meet the educational standards of ANZACATA.
Once you have them on your list, narrow down your choices to those that are VET Student Loans (VSL) approved. VSL is a government loan that assists students enrolled in vocational education and training (VET) courses. Taking advantage of this federal loan ensures you complete your studies without the financial burden.
The Ikon Institute of Australia offers art therapy courses that aren't only recognised by ANZACATA, but they're also approved by the VSL program. You can start with a one-year diploma course then gradually work your way up to a bachelor's program.
You can also check out the offered Advanced Diploma of Transpersonal Art Therapy program by College of Complementary Medicine.
Where Do Art Therapists Work?
Art therapists work with all types of people regardless of age, gender or cultural background. Their career paths are wide and varied. After completing your studies, you have the option to work in your preferred environment, including:
Hospital
Community health centre
Rehabilitation centre
School
Forensic facility
Aged care facility
Private practice
Working as an art therapist is truly an enriching experience which allows you to help people unlock their creativity and resolve deeply-rooted pain and conflicts so that they can heal and move forward with their lives.
Do you have a natural health & wellness business?
Sign up now and advertise on Australia's #1 natural health website.
Or visit our Wellness Hub to help you stay current about the industry.