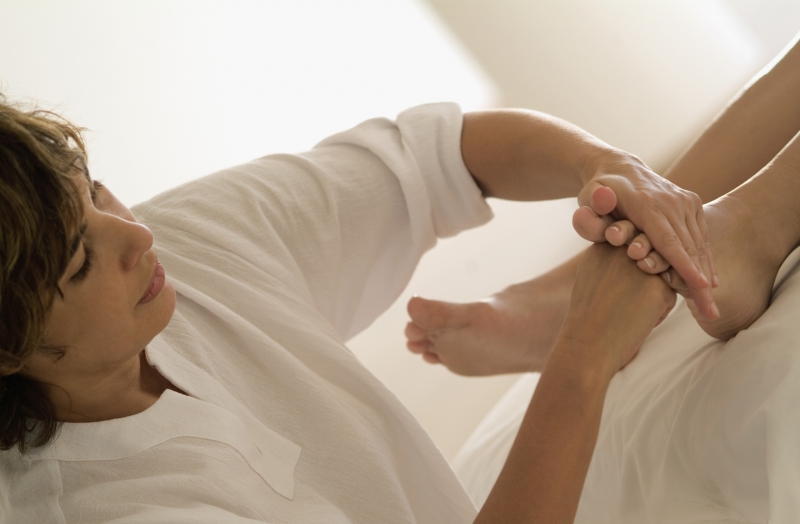 If you're looking for a rewarding career in health care, consider becoming a podiatrist. At a time when many niches in natural therapies are being filled faster than demand, the demand for qualified podiatrists in Australia is growing at twice the rate of Australia's population growth, making it an ideal profession to enter today.
What Is a Podiatrist?
Podiatry is derived from a Greek word for 'foot'. A podiatrist is a specialist who treats disorders of the feet and lower extremities. Until 1977, podiatrists in Australia were called chiropodists, but the title was changed to better reflect changes in the educational level required to practice the profession. Today, in order to become a podiatrist, an aspiring practitioner must complete the relevant Bachelor Degree and become registered with the podiatry board in the state where the graduate intends to practice their profession.
Some of the disorders podiatrists typically treat include:
Bone and joint disorders of the feet and lower limbs
Arthritis
Muscular and soft tissue pathologies
Circulatory problems
Foot injuries
Skin and nail disorders
Diabetes
Podiatrists are often called upon to assist in post-surgical rehabilitation, preventive care and specialise in the care and treatment of a variety of specific disorders. For example, podiatrists often perform surgical procedures to correct ingrown nails, corns, callouses and warts. They also diagnose and treat fungal disorders and are registered to prescribe medications related to the diseases they are qualified to treat.
How to Become a Podiatrist
Because the definition of a podiatrist has been broadened to include external surgical procedures, prescriptive medicine and diagnosis, the requirements for becoming a registered podiatrist have also become more stringent. In order to earn a Bachelor of Podiatry degree, the student must complete a four year full time course of on-campus study at a recognised Australian university. Both theoretical and practical studies will be undertaken, including general and specific anatomy courses, pharmacology, movement science and other related subjects.
Career Opportunities for Podiatrists
The majority of podiatrists work as private practitioners. Other career opportunities open to podiatrists can be found in hospitals, aged care facilities, community care facilities, sports medicine clinics and other facilities and institutions where their services will be in demand. Some podiatrists also choose to specialise in one or more fields, such as:
Geriatrics
Diabetes
Surgical procedures
Arthritis
Sports medicine
As a specialist in an important part of health care, a qualified podiatrist can look forward to a long and rewarding career whose services will be in demand throughout Australia.
Looking to promote your natural therapy business?
Sign up now and advertise on Australia's #1 natural health business directory.