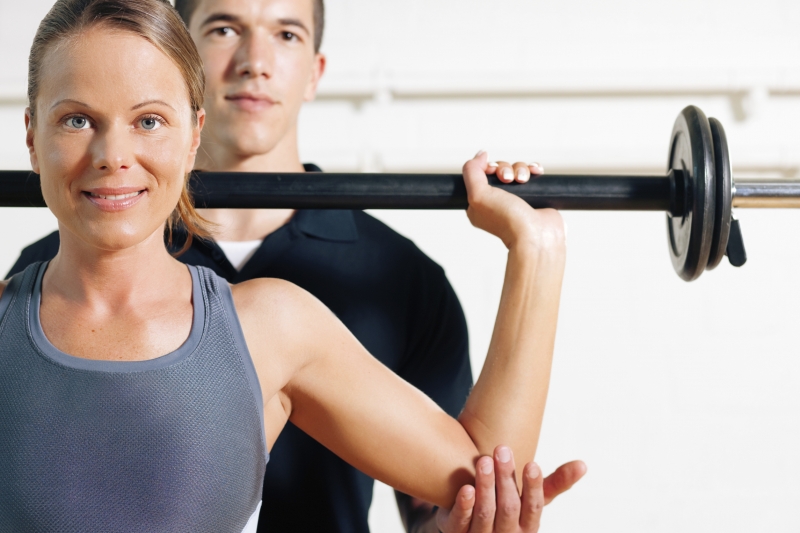 A personal trainer is a great way to achieve your fitness goals. Whether you want to lose weight, build bulky muscles or improve your general fitness, having a personal trainer will keep you motivated and challenged.
Personal Trainers Set Goals
The benefit of a personal trainer is that they will listen to what you want to achieve and then devise a plan to get there. This usually involves setting small, specific goals so that you can see/feel progress on your way to achieving your ultimate goal.
Personalised Service
Having a personal trainer means your training schedule is customised specifically for you. A personal trainer will assess your strengths and weaknesses, take into account current or past illnesses and injuries and devise a fitness plan accordingly.
Personal Trainers Motivate You
A good personal trainer will be enthusiastic about your training schedule. They will provide feedback and encouragement. A personal trainer is particularly beneficial when the going gets tough. They will continue to encourage and support you – even when you feel like giving up.
Personal Trainers Mix it Up
A personal trainer will use a variety of exercises to keep you motivated. They will give you cardio, strength, flexibility and nutritional guidance. They will also challenge you so you keep improving.
Personal Trainer Safety
Personal trainers ensure you are performing exercises safely. They are educated in the correct techniques that will give you the best results but that prevent injury.
Who Benefits from a Personal Trainer?
It's not just elite athletes who use personal trainers. People of all ages, body types, and levels of fitness benefit from having a personal trainer.
General Benefits of Personal Training
Body shaping and muscle toning
Cardiovascular fitness
Increase energy, stamina, & endurance
Increase sports performance
Increase muscle strength, muscle endurance, and muscle flexibility
Improve coordination
Improve immunity
Reduce stress and anxiety
Increase libido
Enhance self-esteem
Engaging a personal trainer is a great way to get personal attention so you can attain your fitness goals – and more! - in a safe, fun and motivating way.
Find a personal trainer in your local area.
Do you have a passion for Fitness and Exercise? Would you love to turn your passion into a rewarding career?
Check out the information we have available on what the Personal Training courses involves and thousands of other Natural Therapy Courses we have available online and throughout Australia. Why not let us help you find the right course for you today on 1300 924 960