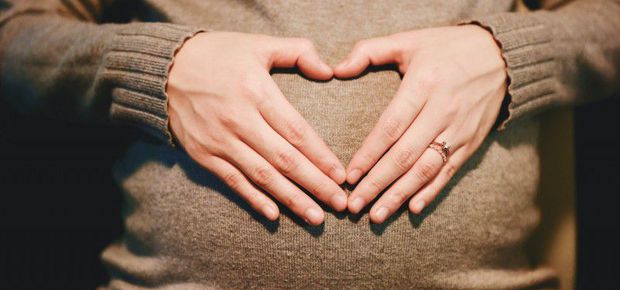 The birth of a newborn baby is an exhilarating and emotional experience, particularly in the case of the firstborn child. Pregnancy can however also be a time of uncertainty for new mothers, primarily due to the unknown and variable experience that is pregnancy and childbirth. Remaining relaxed and minimising stress is therefore crucial to ensuring a problem free and healthy birth. One way to achieve this is to make use of preparation techniques, which include practical skills such as relaxation and breathing methods. One such method is the CALMBIRTH® programme, developed by midwife Peter Jackson in 2005.
What is CALMBIRTH®?
Relaxation is key to the CALMBIRTH® approach, and is achieved by meditative techniques designed to lower blood pressure, heart rates and metabolic rates. The technique also emphasises and utilises the link between mind and body in encouraging mothers to be more involved in the whole birth process and assist couples to create a calm, joyful and even ecstatic birth experience.
The CALMBIRTH® programme teaches pregnant couples a variety of techniques and skills, including:
Practical relaxation, visualisation and breathing skills
How to access their inner resources and manage anxiety and tension
The structure of a woman's body and its role in childbirth
Working with labour and not against it
Positive beliefs and attitudes
Bonding with the child after birth
The knowledge and skills the programme teaches aim to prepare the mother to remain relaxed and focused during her labour, to make informed choices, if and when necessary and to be in tune with the natural energy and rhythm of her baby's birth.
The CALMBIRTH® programme is based upon observation, research and clinical experience and is delivered through a series of classes totaling approximately 13 hours. Classes are accompanied by reading materials and a relaxation CD. CALMBIRTH® practitioners have to undertake an accredited training course to be able to practice under the CALMBIRTH®technique.
Locate a CALMBIRTH® practitioner in your local area on the pages of this site.
For more information on the CALMBIRTH® programme please visit www.calmbirth.com.au
Do you have a natural health & wellness business?
Sign up now and advertise on Australia's #1 natural health website.
Or check out our Wellness Hub to help you stay current about the industry.
Originally published on Aug 11, 2010