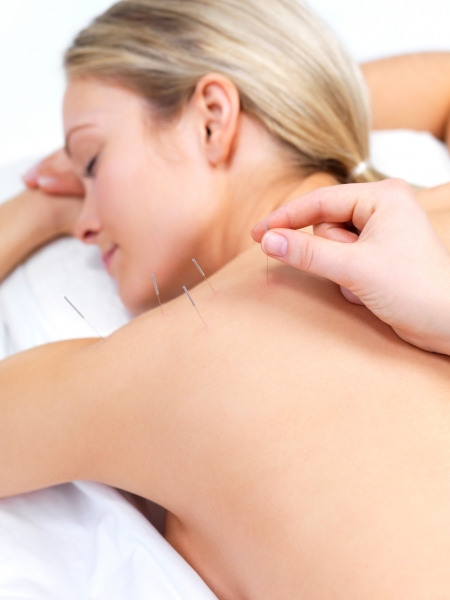 If you're having trouble conceiving, and are undergoing IVF, you may be wondering if acupuncture can help. Here we take a look at the latest research into the effectiveness of acupuncture to complement IVF.
Why Acupuncture for IVF?
For years now, acupuncture has been used alongside IVF treatments. Many health professionals recommend the modality as boosting the chances of an IVF cycle being a success. Acupuncturists say that the treatment can aid the IVF process by getting the uterus ready for the embryo transfer, reducing IVF side-effects, promoting follicle maturity and development and helping the body recover after the eggs have been collected. It's also said that acupuncture aids the immune system, improves the reproductive system and reduces stress hormones. This may help ensure the fertilised egg isn't rejected and the uterus receives enough blood to perform its job during IVF treatment.
Research: Acupuncture for IVF
There's also a lot of research to support these claims. A decade ago, a German study found that acupuncture boosted pregnancy rates in women going through IVF. More recently, a report published in the Fertility and Sterility journal summarised a study conducted by a research team at Tongji Medical College in China. The study combined 24 clinical trials to see if there was an improvement in IVF cycles for women undergoing acupuncture. Interestingly, of the women who had acupuncture, 41 percent fell pregnant, compared with 25 percent of women in control groups. However, there has unfortunately not been enough extensive or conclusive research to say for sure that acupuncture can help improve IVF rates.
The Verdict: Does Acupuncture Help IVF?
While the verdict is out on whether acupuncture definitely aids IVF, experts agree that at a minimum it does help women feel more relaxed and improve their wellbeing. Keen to try it? Chat with your local acupuncture practitioner.
Do you have a natural health & wellness business?
Sign up now and advertise on Australia's #1 natural health website.
Or visit our Wellness Hub to help you stay current about the industry.
Originally published on Nov 06, 2013