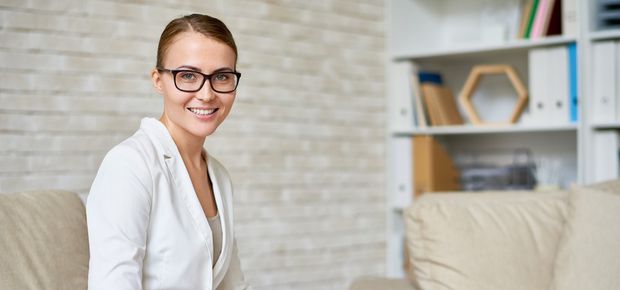 The human mind is a mystery not everyone could work around. But if you have the ability to understand why people behave in a certain way and the competence to deliver various treatment modalities to ensure their mental health, you have the makings of a successful psychologist.
Psychology is a complex field that covers different aspects of life. A psychologist is highly trained in a variety of treatment approaches to address a wide range of mental and emotional health issues that affect one's behaviour. Among these are cognitive behavioural therapy (CBT), psychotherapy, counselling and neuro-linguistic programming (NLP).
What Does a Psychologist Do?
A psychologist is responsible for diagnosing and treating psychological disorders. They employ various techniques in the assessment of their clients, as well as in-depth interviews to be able to understand the root cause of a problem. Only then will they be able to come up with a treatment plan that will facilitate change in their client's behaviour, feelings and mindset.
Every psychologist has their own area of specialisation; some of them hold expertise in clinical psychology, sports psychology, couples and relationship counselling, and development counselling, among others.
What Skills Must a Psychologist Have?
Having an open mind and sharp listening skills are the shared qualities of successful psychologists. You'll be spending 99.9 percent of your time listening to your client during therapy so that you can provide them with the most suitable advice and treatment. Other positive traits that are present in a good psychologist are:
Compassionate
Empathetic
Effective communicator
Emotionally stable
Analytical
Bears advanced problem-solving skills
Organised
Observant
How Much Does a Psychologist Earn?
The salary of a psychologist in Australia ranges from $55,000 to $ 98,000 a year. Your actual pay rate depends on the nature of the work that you do. According to PayScale, the salary of a psychologist who provides clinical supervision is 6% higher.
What is the Forecast for Psychology Jobs?
This industry currently has a total of 37,500 workers, according to the Job Outlook portal of the Australian government. What's amazing about this is that these figures are expected to increase to 48,800 in three years' time. Some psychologists work in schools, private companies and government agencies, while others run their own private practice.
What Qualifications Do You Need to be Able to Work as a Psychologist?
The path to becoming a psychologist is long and entails different levels of training. Universities in Australia offer varied psychology programs, each designed for a specific job outcome. If you want to establish a career in the mental health space by diagnosing and treating patients, you need to complete a PhD in clinical psychology after a bachelor's degree.
What are the Best Schools That Offer Psychology Courses?
Gaining qualifications in psychology from a reputable school is the first step in building a successful career in this field. Here below, we list five of the best educational institutions in Australia that boasts competent instructors in the fields of counselling, therapy and psychotherapy.
Energy Medicine Institute offers online courses and training programs that are recognised in Australia and other countries.
IKON Institute of Australia equips their students with the skills and knowledge for providing in-depth therapy through a comprehensive training program.
Institute of Soul Based Therapy offers a variety of diploma and certification programs that will expand your career horizon.
Healing Dimensions offers courses that enrich the mind and promote personal growth.
Sydney - Mindfulness Training offers courses integrated with mental exercises that may assist in therapy.
Do you have a natural health & wellness business?
Sign up now and advertise on Australia's #1 natural health website.
Or visit our Wellness Hub to help you stay current about the industry.