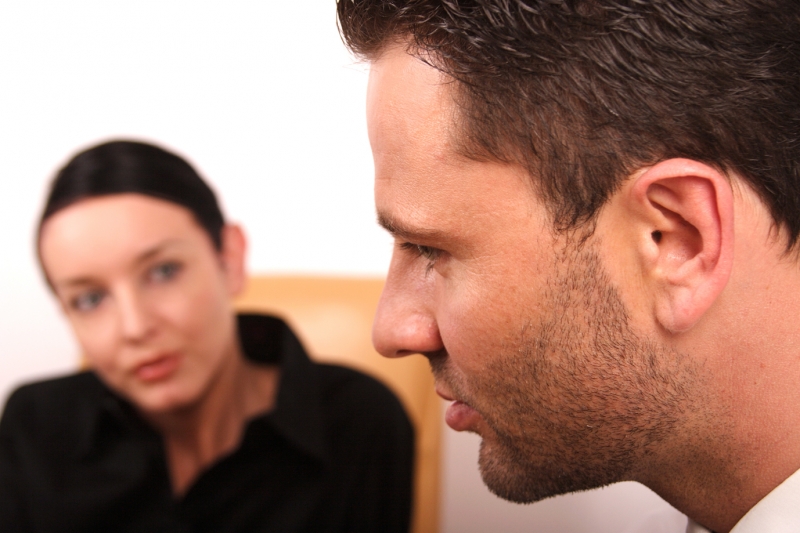 Finding a counsellor is easy, but finding the right counsellor for your needs can be much harder. Besides having to choose between a variety of therapeutic techniques, you also have to choose a counsellor you trust can help you with whatever problems you are facing. At a time when you may be feeling fragile, the last thing you need is the added stress of worrying about who to choose as a counsellor or if you have made the right choice.
Why Are You Seeking a Counsellor?
Before you even begin to look for a counsellor, identify your reason for seeking counselling. If you are having marital problems, for instance, do you think you and your spouse need joint counselling or do you wish to consult a counsellor on your own? If you are just feeling "out of sorts," how long have you been feeling this way? Are you having trouble coping with a particular issue, such as a job loss, or has your daily life become difficult to cope with? Questions like these will help you decide what type of counselling you require.
Before you choose a counsellor, do some research on the various types of counselling that are available. Conventional psychotherapists fall under three broad categories:
Psychodynamic: Freudian and Jungian psychology are probably the best known psychodynamic forms of therapy. In this type of therapy, the counsellor delves into the unconscious mind.
Behavioralist: Behavioralist psychologists focus on the symptoms of a disorder and on ways to treat those symptoms. For example, if you are feeling depressed, a behavioralist psychologist may recommend or prescribe (if he is also an M.D.) anti-depressants.
Humanistic: Humanistic psychology grew out of the teachings of Abraham Maslow and others who stressed the importance of the relationship between the counsellor and the client. A humanistic counsellor will generally be more interested in encouraging you to explore all aspects of your life rather than focusing on alleviating certain symptoms, though of course that will be one of your goals.
Qualifications
Any counsellor you choose should have the requisite qualifications. This is particularly important if you are experiencing a serious mental or emotional problem. The Psychotherapy and Counselling Federation of Australia (PACFA) was created in 1998 in order to establish approved levels of training, competence and ethics across the full spectrum of counselling disciplines that exist in Australia. In order to be accredited by PACFA, a counsellor must have undertaken at least two years of post graduate or three years of undergarduate training in counselling and psychotherapy. In addition, they must have completed hundreds of hours of supervised experience in their discipline. PACFA members include Christian, Buddhist, Transpersonal and other counselling associations as well as more conventional counsellors and psychotherapists.
A counsellor does not necessarily need to be a member of PACFA or any other particular association in order to be competent, but before you choose a counsellor, you should look into his education, qualifications and experience. You may be interested in an new or unorthodox form of counselling. If so, it may be just what you need. In that case, independent testimonials may give you confidence in a counsellor's abilities.
Your Relationship with Your Counsellor
Hundreds of studies have shown that the type of therapy offered by a counsellor is not as important as the counsellor-client relationship. No matter what their qualifications may be, you need to feel comfortable with your counsellor and confident they have your best interests at heart. Part of the therapeutic process often involves delving into experiences and feelings that may be painful or difficult to express. If you do not feel you have rapport with your counsellor, you may find you do not make progress in your counselling sessions.
A counsellor is not a magician who can solve your problems for you. Most experts agree that the best counsellors are those who facilitate self-growth and self-healing. As the old adage says: "A good therapist teaches you how to fish. He does not feed you.
Choosing Your Counsellor
When you have finally decided to take the plunge and visit a counsellor, remember you are in charge. Make arrangements to have an initial consultation. These are often free and do not include any counselling or therapy. Ask the counsellor any questions you may have, even those that may be challenging to them. By the time your initial consultation has finished, you should have a clear idea about their methods of treatment and what you can hope to achieve. Be wary if the counsellor makes any promises. Counselling is an inexact science and no ethical counsellor will promise definite results. If you feel comfortable with your counsellor and feel that he is competent and compassionate, then you can confidently arrange an initial counselling session.
Finally, give your counsellor a "fair go." As mentioned, a counsellor is not a magician and you may not immediately feel results. You should, however, get the sense that you are headed in the right direction. If you don't, or if you become suspicious of your counsellor's motives, use your own judgement.
Find a counsellor in your local area. Or you can also try doing online counselling.
Originally published on Jun 03, 2011