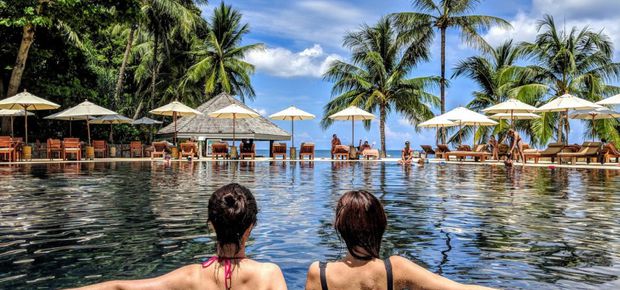 You can opt for a single treatment at a day spa, but there is nothing more luxurious than booking a package of treatments, for a day of lush pampering. Read on for our tips on choosing the right day spa package for you.
What is Offered in a Day Spa Package
Spa therapists tailor their day spa packages in order to create full body wellbeing. They cater to the mind, body and spirit. Packages can be made up of any of the treatments that the spa currently offers and usually include a massage, body treatment, facial, and some offer manicures and/or pedicures. Some packages will be concluded with a shampoo and blow dry and complimentary makeup application. With a spa package, you will get the use of any showers, saunas, hydrotherapy baths that are located at the salon. There are usually no time limits on these and you are free to enjoy them after your treatments. Relaxation or meditation rooms may also be provided. Depending on the length of the package, lunch may be provided. Light snacks are usually available and there is always fresh water and hot drinks, usually tea or herbal tea.
How Long Will You Spend at the Spa?
The amount of time that you spend at the spa will depend on the specific package you choose. Some go for a couple of hours, while others are designed for a full day's worth of pampering. Obviously, the longer your series of treatments is, the more it will cost, so bear this in mind if you are trying to stick to a budget. You could choose a package just for yourself or most day spas now offer packages for couples, mothers and daughters, and so forth, allowing you to share your day with a special someone.
Upgrading or Tailoring your Spa Package
Oftentimes, the packages outlined in the spa's treatment menu isn't all that they have to offer. Packages often have upgrade options and many spas will help you to tailor-make your package, so that you get exactly what you are after. This is particularly useful if you have an allergy to something or cannot use a treatment because of a medical condition. The package can be rejuvenating, therapeutic, or relaxing.