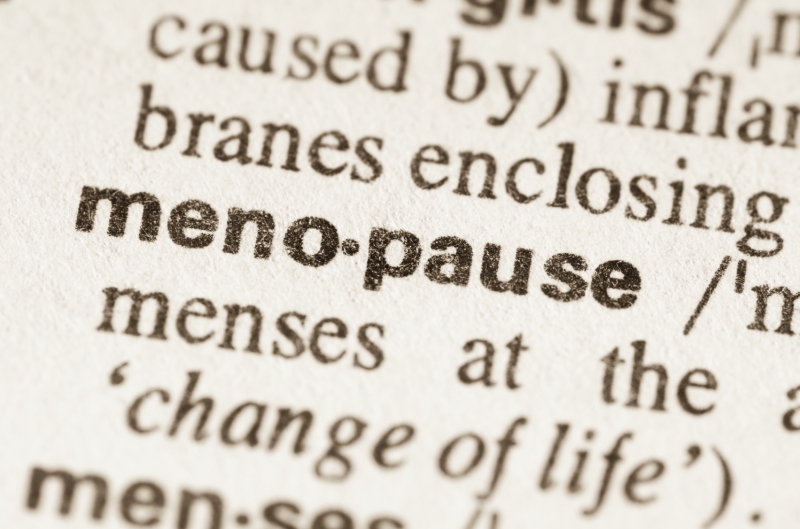 Coping with Menopause

Menopause is something that all women will experience. For most women, this experience will occur between the ages of 48 and 55, however in rare cases it can occur significantly earlier or later. Menopause effectively occurs when a woman has her last menstrual period whilst perimenopause, where a woman's periods become irregular and she experiences other symptoms of menopause, can occur four to five years before the onset of menopause. Perimenopause can be just as physically and emotionally traumatic and difficult to cope with as the onset of the full menopause.

The most common symptoms of both menopause and perimenopause include night sweats, constantly cold hands and feet, irrational and dramatic mood swings, and carrying increased fat around the abdomen which can lead to weight gain. Many women also report experiencing hot flashes, vaginal dryness and discomfort, difficulty sleeping and memory loss. When all of these symptoms occur in conjunction with each other, it can feel unbearable and traumatic. Sadly, menopause isn't something that occurs quickly so it becomes something women need to learn to live and cope with.

The Treatment Options Available
Living with menopause can be difficult, and many women turn to hormone therapy to help them control their symptoms, particularly their mood swings and any depression they are experiencing. Hormone replacement therapy involves taking a combination of supplemental progesterone and oestrogen medications, and the treatment can certainly help to minimise the worst symptoms of the condition. However hormone therapy does carry risks: It has been shown to increase the risk of uterine cancer, and one study found that for women in their early 60s who had been taking hormone replacement therapy for several years there was an increased risk of blood clots, heart disease, breast cancer, and stroke.

The good news is that there is an array of natural remedies that you can use to help relieve the symptoms of menopause without taking any potentially dangerous medications. Supplements such as Black Cohosh and Vitamin D can help to control your hot flashes and stabilize your mood. Mindful breathing techniques can also be beneficial for mood regulation, whilst acupuncture has been used successful to relieve the symptoms of menopause-induced depression. There are a host of different techniques that you can try until the combination that works best for you. If you do choose to take any herbs or supplements to help control your menopause symptoms then it is important to note that you should speak to your doctor first, as some natural remedies can react with any medications you are taking.


Making The Adjustment
Adjusting to menopause can be frustrating: it can be hard to see yourself switch from someone light-hearted and happy-go-lucky to someone prone to angry outbursts and bouts of depression. Starting or continuing a regular exercise program can help to relieve some of this frustration, as can talking through your feelings, either with your loved ones or with a qualified therapist. Living with menopause isn't easy, but it is possible to minimise the impact that it has on your life.


Helen Swift