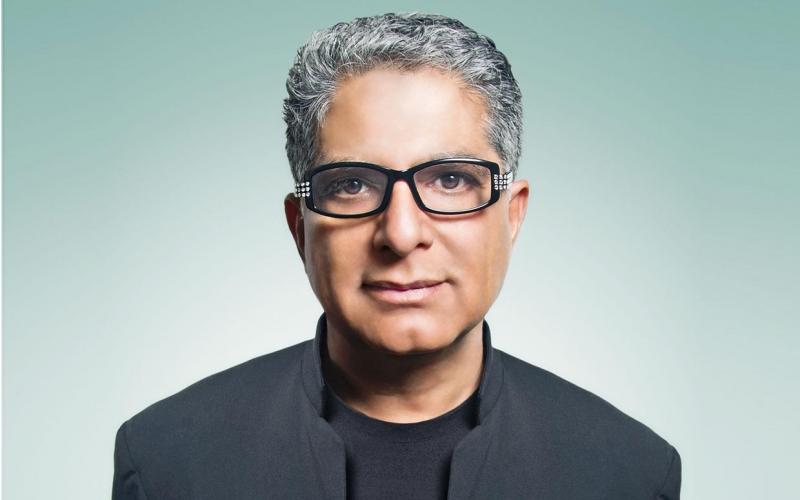 Ahead of an all too rare public appearance on Australian soil, ntpages caught up with prolific author, speaker and mind-body medicine evangelist Deepak Chopra. It was an opportunity to get an insight into his view of the nature of consciousness, how he views the convergence of science and spirituality and his journey to enlightenment.
Where or who do you look to for your own spiritual guidance?
My children, grandchildren, family, friends, colleagues and the world of infinite possibilities.
How important has meditation been in your journey to gaining experiential insights and enlightenment?
Meditation has been the corner stone of not only my journey but those who have asked me for my insights and advice. It is by far the best way to relieve stress and is very useful for overcoming addictions. There is an extensive amount of data that points out that meditation reduces inflammation in the body, improves sleep patterns and supports emotional and spiritual wellbeing. There are studies that look into cellular markers of ageing of individuals that regularly meditate that show the levels of enzymes were changed by a 40% increase in telomerse, the enzyme that controls biological ageing at the level of the genes.
On a personal level what are the primary obstacles to achieving consciousness?
Obstacles are placed in front of us to strengthen our resolve to understand ourselves. The most fundamental condition of life and existence is paradox, contradiction and ambiguity. All that is required is to understand the simultaneity of opposites and of destruction and creation occurring at once.
Is there not an inherent conflict between science and spirituality?
Science at the moment is at a cross-roads. Science is based on empirical evidence, science however maintains that the universe is mind independent, and yet insists on empirical evidence which is mind-dependant.
What science is there to lend credibility to the notion that the mind or consciousness may have given rise to the physical universe?
The first principle is that you are not your brain, you are the user of the brain. The second principle is that the brain is a verb, its an activity, not a noun. If you are not your brain then who are you? The real you is pure consciousness, conditioned by experience and then every experience is metabolised literally into the activity of your brain which represents what you perceive as the physical universe.
Can you define synchronicity for us and how it can aid in one becoming more conscious.
Synchronicity or what I call synchrodestiny occurs not only all at once but it occurs across all time at once. This means past, present and future are all instantaneously synchronised. The synchronicity exists instantly all across the universe, across all time and space. There fore nothing is random. What is actually occurring is the synchronising of independent events and relationships since the beginning of time. This is the nature of consciousness.
You can see Deepak Chopra live in Journey to Enlightenment, July 18 - 20, 2014 on the Sunshine Coast, Qld.
Originally published on Jun 23, 2014