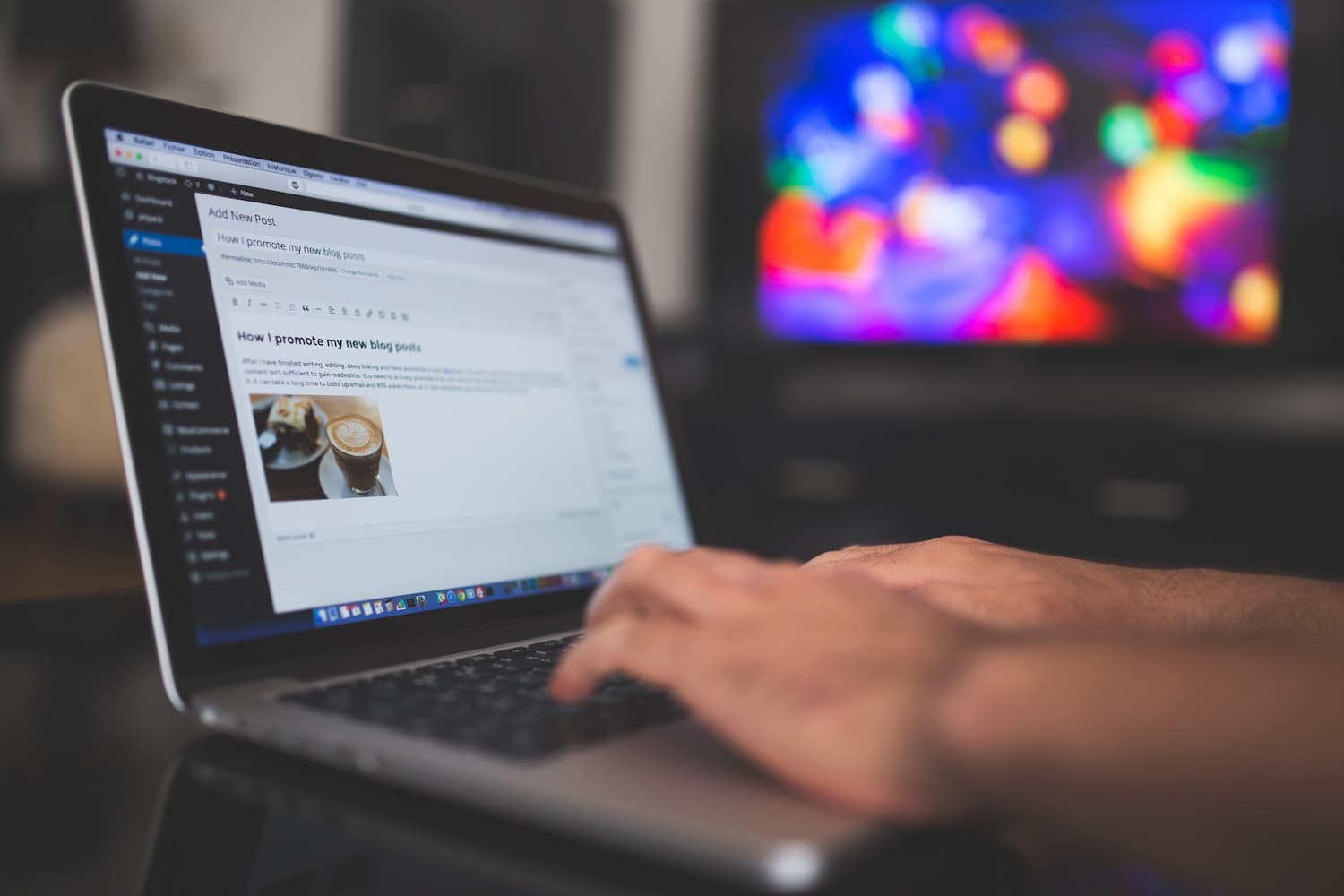 This week, I want to talk about the subtle art of writing content that is interesting, entertaining and solves your customer's painful problem. I've recently talked about building credibility with your audience but a key aspect of this is relationship-building. This is a key skill that many practitioners miss - showing your customer that you understand their pain and getting inside their "world".
Most importantly, actionable content can and should include call-to-actions and links throughout your piece. Here's a good example of how Endeavour College includes a link from a recipe article with a link to a food article readers may also be interested in:
"Cooking tip: feel free to experiment with a variety of different herbs. Rosemary goes great with mushrooms also! If you are vegan or gluten-free, you could try the following alternatives…"
But don't stress! All you need is a good understanding of your customer and the content writes itself.
So, let's take a look at how you can build valuable relationships through content that attract customers to your business.
5 ways to improve your content marketing
1. Think like a customer that uses your service
As a practitioner, you probably hear about the concerns of patients who come to you with their problems on a daily basis. It's time to use that knowledge and brainstorm what information or education they would want to read from you. As a potential thought leader in your field, how will that information align with your business and attract more customers?
The first step is to understand what customer pain your service is solving? This doesn't necessarily mean just physical pain. Have they had a bad experience with another practitioner or just want to try an alternative method because nothing else is working for them? Expand those ideas to your modality and try to define what makes you different from your competitors. That is how you align your content writing to your business goals.
2. Don't be afraid to change it up
Did you know almost 50% of your brain is involved in visual processing? This is what makes good visual content so effective!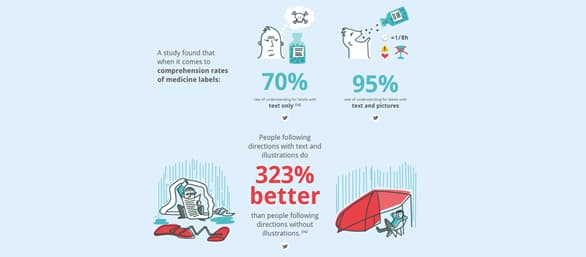 Source: Neomam
People following directions with text and illustrations do 323% better than people following directions without illustrations. This is why formats like infographics do so well! To get started on making your own, check out free platforms like Canva that offer templates for beginners.
Think about the customers you are targeting with your content. For example, if you're looking to target a younger audience, brainstorm which online channels you could use to reach them and how you would cater your language and tone to fit in.
3. Read and Research your Modality
The best way to gain inspiration is to see what's already out there! You don't want to put time and effort into content that is already written and ranked higher on Google search.
Check out what other practitioners in your field are talking about, writing about and excited about. Is there a new technique that will improve your service? Is there something customers are always curious to learn more about? This is why staying ahead of trends (or setting the trends) will keep your content fresh and relevant.
4. Measure your engagement
The backbone of your content marketing strategy should be measuring engagement and interaction.
For example, if you're writing an article for your website blog, keep track of what links customers are clicking on and why. If you're uploading to your social media channels, check out the data provided about each post and which ones are doing well. By measuring these metrics, you will start to see which content resonates with your customers. This leads to "organic growth"!
5. Make a content calendar
When you're producing content on a daily or weekly basis, it will be hard to keep track of all your content ideas. The best way to resolve this issue is to create a content calendar that tells you when to post and on what platform. Once you become a pro in scheduling this, you can level up and start thinking ahead.
Think about days in the year where customers are most likely to see your content e.g. AOM Day on the 24th of October which celebrates the benefits of acupuncture globally. Add these days to your calendar and get ahead of the content now!
---
"When a potential customer is excited and finds satisfaction after reading or watching your original content, a lot of good things will follow."
Neil Patel, Digital Marketing Whiz
---
We've now covered 5 different ways to improve your content writing and marketing strategy! Let's have a look at another excellent example from Endeavour College of Natural Health's blog.
"Naturopathy graduate Tristan Carter admits that he didn't have a great understanding of what naturopathy was when he started studying it. He just knew he wanted to be eating better, feeling better and living better – all of which he has achieved and more!" From the article Natural Health Heroes: Absorbing yourself in naturopathy study to get the most out of life.
This is a great example of an article that relates to customers getting "the most out of life" while selling their services without sounding too "salesy".
The key takeaway
Getting started may seem daunting but the benefit of a strong content marketing strategy to promote your business is extremely big. Start with the 5 tips we've discussed and get writing!
Do you have a natural health & wellness business?
Sign up now and advertise on Australia's #1 natural health website.
Or visit our Wellness Hub to help you stay current about the industry.