What is Dry July?
Dry July is a fundraising and awareness campaign started through the Dry July Foundation that encourages people to go alcohol-free during the month of July in order to create better awareness for cancer and raise funds for people affected by the illness.
This annual event started in 2008 with three mates - Brett, Kenny and Phil - who wanted to take a break from alcohol and decided to abstain for the month of July that year. While avoiding any alcohol that first year, they were also able to raise money by asking friends and family to sponsor them. Hoping to raise $3,000 to buy a TV for their local hospital's waiting room, they ended up raising $250,000, thanks for the support fo Adam Spencer. And from there, Dry July was born.
Since then, Dry July has inspired more than 160,000 Aussies to go dry, raising $37 million for people affected by cancer, and funding projects at more than 75 cancer organisations across Australia. The funds raised have been used to provide invaluable services for cancer patients, their families and carers – whether it's a lift to a life-saving appointment, guidance from a specialist nurse, connection to an informative voice, access to therapy programs or a bed close to treatment.
Where does the money go
Wellness Programs
Transport Services
Accommodation
Comfort Items
Entertainment Items
Facility Refurbishments
Hospital Equipment
Information Resources
Organisations they support
The Dry July Foundation is proud to support numerous cancer organisations across Australia. Some of the organisations who benefit from our fundraising include:
Cancer Council
Leukaemia Foundation
Look Good Feel Better
McGrath Foundation
Prostate Cancer Foundation of Australia
Redkite
Aside from helping out people affected by cancer, joining Dry July is also very beneficial to participants. Abstaining from alcohol for a month certainly has great health benefits, including sleeping better, having more energy and of course, no hangovers. So not only are you helping other, you are also helping yourself.
To join Dry July 2019, you can register here.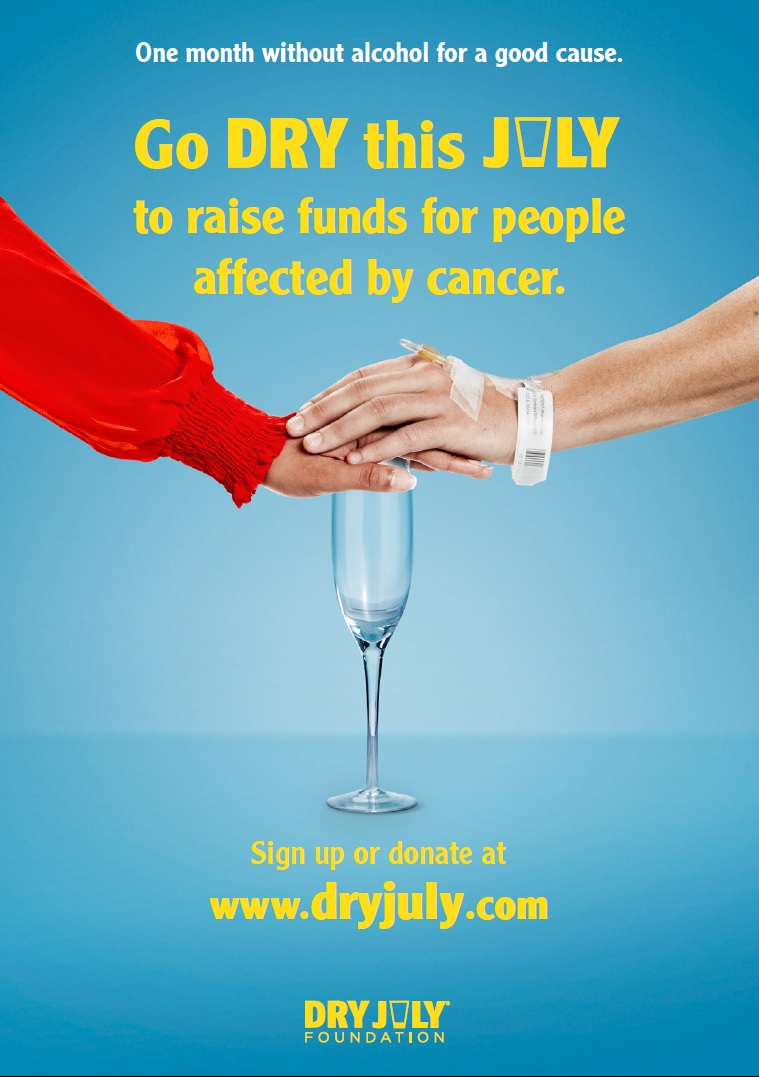 To learn more about cancer, check out our other articles.
Do you have a natural health & wellness business?
Sign up now and advertise on Australia's #1 natural health website.
Or visit our Wellness Hub to help you stay current about the industry.
Originally published on Jun 25, 2019