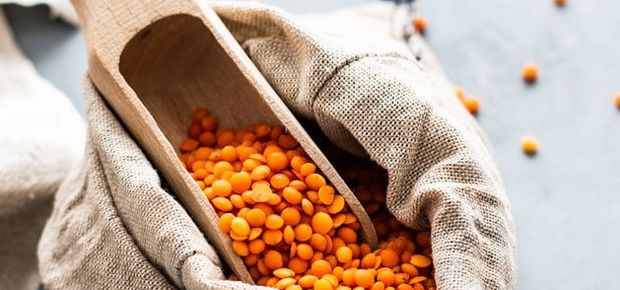 This nutritious lentil soup is a real country soup, very thick and very warming, perfect for this cold, winter weather. But what is lentil? And is it good for you.
What is lentil?
Lentil is type of edible legume known for its lens-shaped seeds. It has seeds that grow in pods, usually with two seeds in each. Lentils are very popular in Indian cuisines, especially split lentils more commonly known as dal. Usually paired with rice or rotis, the lentil is a dietary staple for many in India. As a food crop, the majority of world production comes from Canada, India, and Turkey.
Health benefits of lentils
Among the benefits of eating lentils include:
Lentil Soup Recipe
Ingredients
550g green lentils (if dried you will need to pre-soak them 2-3 hours prior. You can also buy them tinned and in this case, can throw them in)
2 litres water
2 tsp sea salt
2 tbs extra virgin olive oil
1 large onion, chopped
2 celery sticks, chopped
2 carrots, diced
2 cloves garlic, crushed
2 cans chopped tomato with the juice
2 tbs red wine (optional)
2 tbs fresh lemon juice
2 tbs brown sugar
2 tbs wine vinegar
Freshly ground pepper
Chopped fresh thyme, oregano or basil to garnish
Method
Throw the lentils in a large pot and add the water. Bring to the boil, cover and let simmer for 20 minutes. Add the salt.
In the meantime, heat the oil in a pan and add the onion, celery, carrot and garlic, cover and gently cook for about 10 minutes or until soft, occasionally stirring.
Add the softened veges to the lentil and stir to mix. Add the tomatoes, wine, lemon juice, sugar and wine vinegar. Season with pepper and bring to the boil, then simmer uncovered for about 30 mins or until the lentils are soft and tender. If the soup becomes very think, add some water.
Garnish with herbs, serve and enjoy.
For more soup recipes, go here.
Do you have a natural health & wellness business?
Sign up now and advertise on Australia's #1 natural health website.
Or visit our Wellness Hub to help you stay current about the industry.