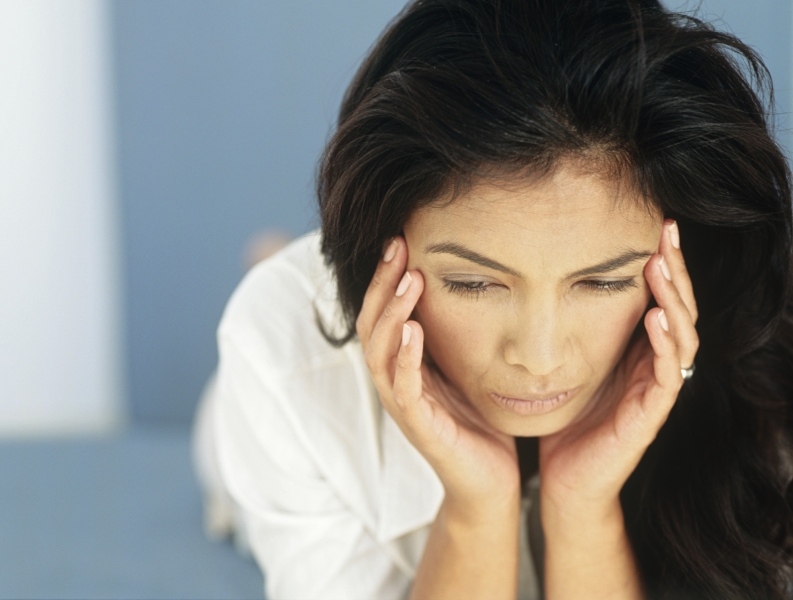 Did you remember to pay your respects at the shrine of the anti-migraine god today? If you're not a sufferer, you'd better do it to preserve the status quo.
What is Migraine?
Plenty of people get regular headaches, but they aren't migraines though they may be labeled as such. Migraine is awful, as any sufferer will tell you, and unless you suffer from it, it's hard to grasp how it's different to an ordinary headache.
There are some outstanding features that distinguish migraine from the other headaches:
More common in females – often associated with menstrual cycle
Headaches often have an aura – a warning of some sort in the 2-3 days beforehand
Sensory effects - greater sensitivity to noise, light, smells and taste
Visual disturbance – holes in vision, jagged lights around things even when eyes are closed
May last up to three days
Nausea, vomiting, irritability and diarrhoea may be present
Pain – may be mild through severe to excruciating
Who Gets Migraine?
Absolutely anyone can suffer from it regardless of culture, age or class. Under thirteen years of age and over seventy, about the same numbers of males and females are prone to suffer, but in the years in between, women are hugely more affected.
Through history, many well-known people have been sufferers: Elvis, Elle McPherson, Van Gogh and Freud to name just a few. Statistics indicate that around 10% of the world's population suffer from this debilitating condition.
What Causes Migraine?
This is the big question, and there are hundreds of theories, none of which holds good for everyone. It seems that individuals have different triggers, and this makes blanket treatment complicated. Stress, sleep disturbance, food sensitivity and hormone fluctuations are frequently linked with the condition, but what seems to be the trigger one time, doesn't prove to be the cause next time.
Migraine Treatment
Almost every modality offers something to help, though rarely a cure. It is very difficult to stop a migraine once it is established, and all you can do is find something to relieve the pain and the nausea, and let it run its course.
Many people find they can't tolerate being touched, and often they can't cope with smells, even ones that they normally find pleasant. So most therapies focus on prevention.
Essential Oil Blends For Migraine
Peppermint and lavender: directly inhale a blend of 2 drops of each. In the early stages, these essential oils will sometimes abort an attack.
Melissa (lemon Balm): 2 drops on a tissue to inhale. Once the migraine is established, this oil may be useful. It's a versatile oil that is very calming both mentally and physically, and also will help with spasm. It's an expensive oil, and will usually only be available as a 3% solution in carrier oil.
Eucalyptus 1 drop, clary sage 2 drops, and ginger 3 drops: inhale the blend. Ginger helps with nausea, eucalyptus with congestion, and clary sage has a somewhat euphoric effect. The earthy smell of this blend may be better tolerated than most. Clary sage should not be used in pregnancy.
Headache blend to keep on hand. Use it at the merest sign of an approaching headache: rosemary 2ml, lavender 2ml, clary sage 1ml, marjoram 1ml.
Blend and keep ready to inhale straight from the bottle.
Migraines are debilitating and very common. While you may not be able to stop them, lifestyle changes can often go a long way to lessening their frequency and severity. Make every effort to smooth life down with meditation, massage and exercise, plus a truly healthy diet.
Essential oils work well to improve mental and physical relaxation. You can incorporate them into your own life with baths, self-massage and vaporizers. Regular professional treatments from an aromatherapist could have a big impact on the number or severity of your migraines since she can choose appropriate essential oils for your particular needs. But however you use them, essential oils will make a very pleasant difference to the quality of your life.
Find an aromatherapist in your area.
Do you love Aromatherapy? Would you like to turn this love for Aromatherapy into a rewarding career?
Then maybe you want to check out the these Aromatherapy courses available all over Australia. Or maybe other Natural Therapy Courses that may be of interest to you. Why not let us help you find the right course for you today!
Originally published on Nov 10, 2011