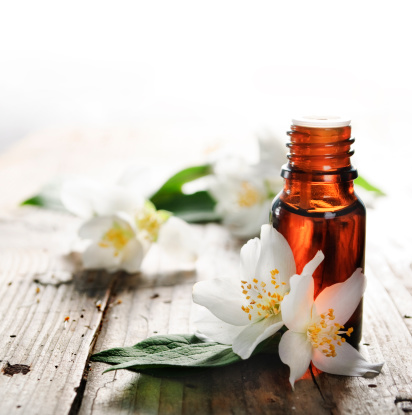 Stress can manifest itself in many forms – disrupting your physical, mental and emotional health and wellbeing. Despite our hectic modern lives, it is possible to reduce our stress levels and live with less anxiety. Essential oils are one antidote to try.
How Essential Oils Relieve Stress
It's fascinating to discover that essential oils change their constitution, based on what you need. They either energise or calm you. That's why aromatherapists call essential oils adaptogens, since they adapt to what you need.
Calming Cedarwood
This calming oil works by stimulating the pineal gland, which produces melatonin. When your melatonin is balanced, you're able to enjoy a lovely, long seep. Some studies have found cedarwood to also help children with ADD. Try applying a dab to the back of your neck.
Relaxing Rose
When you smell a rose, you may notice the soft scent lulls you somewhat. That's because rose oil has been found to reduce stress, depression, anxiety and menopausal symptoms. It's also a known stimulant, boosting wellness and restoring balance. Since it's quite a strong oil, you only need to use a small amount – or mix it with cedarwood, frankincense, pine or patchouli.
Chamomile for Stress
Sipping a warm mug of chamomile tea is a wonderful way to unwind at the end of a long day. And as an essential oil, chamomile is equally calming – relaxing the nerves and reducing anxiety and stress. German chamomile in particular is known to alleviate anger and balance emotions.
Frankincense for Rest
Frankincense has a lovely, exotic scent that is ideal for reducing stress. Numerous studies have found that the ingredient incensole acetate – found in frankincense – remarkably reduces anxiety and provides stress relief.
Lavender
Perhaps the most popular essential oil, lavender is a renowned relaxant. Numerous studies have found that lavender oil can help us find focus, clarity and calmness. In this way, it works both as a stimulant and relaxant.
There are many more calming essential oils for stress, including marjoram, vanilla, orange, sandalwood, valeria and ylang ylang. To discover more – or find out how to use these oils – you might like to contact an aromatherapist in your area.
Do you have a natural health & wellness business?
Sign up now and advertise on Australia's #1 natural health website.
Or visit our Wellness Hub to help you stay current about the industry.
Originally published on Oct 08, 2014