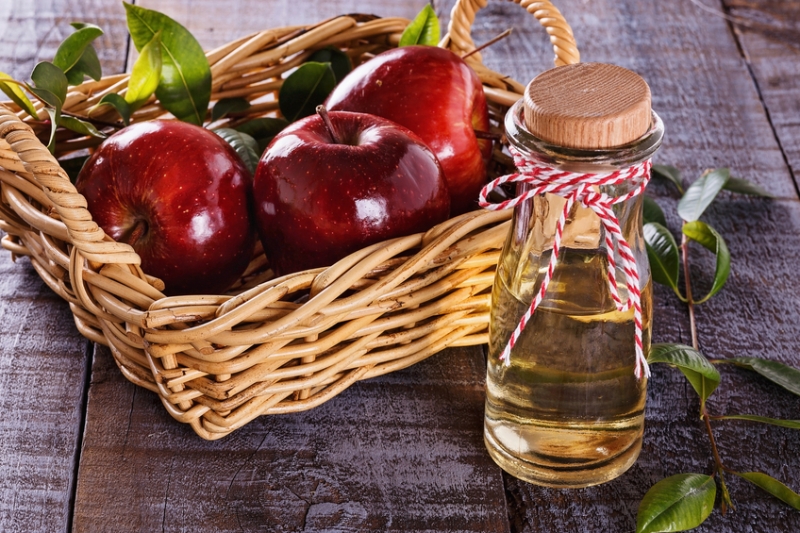 Every year, hundreds of consumers consume many health products that focus on diet and health. From supplements promising you a remedy in deficiencies to weight loss products and muscle building nutrients, the health business has become a multimillion dollar industry.

With hard earned money trustingly being handed over as a trade in for a boost in health, there is really no need to look further than what is on your plate. With the exception of ill health and nutrient deficiencies, supplements don't really need to be taken if your food intake is nutritionally adequate.

This is where apple cider vinegar comes into play. With its amount of vitamins C, E, A, B as well as iron, magnesium, calcium and potassium, apple cider vinegar can be very health beneficial and is capable of adding so much more than flavour to your salad.
Apple cider vinegar is antibacterial, antiviral, antifungal. It also has many every day uses.

Every Day Uses for Apple Cider Vinegar:
Removing dandruff. Dandruff is more than just a nuisance; it can be quite embarrassing. Apple cider has been shown to improve dandruff symptoms. Mix equal parts of apple cider vinegar (about ¼ cup each) in a spray bottle, spray onto your hair after each shampoo. Let it sit for about 15 minutes and rinse. You can use this formula twice per week for flake free hair;
Soothe a sore throat. Apple cider vinegar may be very useful for soothing sore throats. Mix 1 teaspoon apple cider vinegar with 3 teaspoons of honey in a glass of warm water for an easy elixir;
Eliminate food odour. Pour apple cider vinegar over thick single use size paper towels and soak the wipes. Leave overnight in the fridge then store in a zip lock bag to be used as needed;
Balance your digestive system. Apple cider vinegar is helpful when it comes to supporting your digestive system. To reduce gas, you can dilute 1 tablespoon in a cup of water and drink this before your meal. This solution can also combat constipation. You can add a dollop of honey if you are not partial to the taste.

References:
http://www.md-health.com/Health-Benefits-Of-Apple-Cider-Vinegar.html