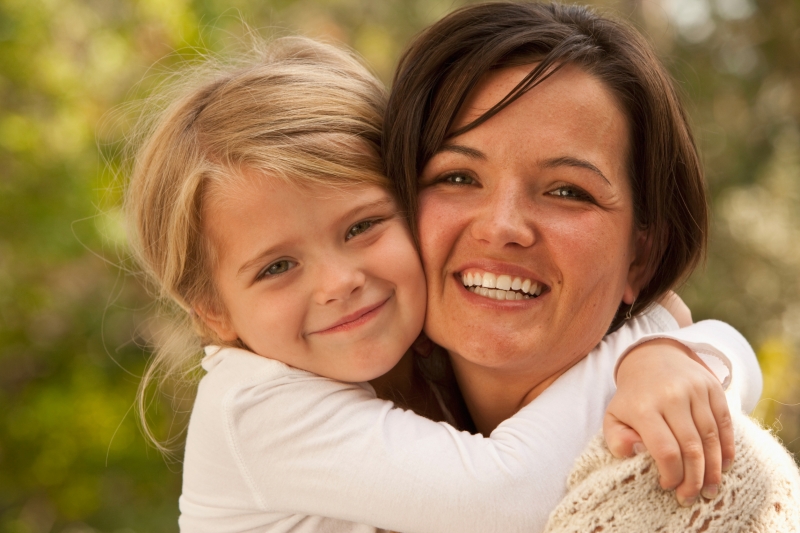 Are you fascinated by human behaviour and curious to learn more about a healing technique that is derived from the ancient Chinese meridian system? Well, you are in luck as ntpages was lucky enough to catch up with Emotional Freedom Technique (EFT) practitioner Kate Gilbert of Subtle Energy EFT to gain an insight into her world.
Tell us a little about yourself and how you came to practice EFT?
"I have always been fascinated by human behaviour and studied psychology at university where I got my Master's Degree. I worked with a firm of Organisational Psychologists for a few years but realized this wasn't the direction I wanted to go in.

I have a long held interest in alternative therapies and healing. I am fascinated by self-help techniques and read books by Wayne Dyer, Caroline Myss and Deepak Chopra amongst others. I also practice meditation and yoga. I have studied Theta Healing and Matrix Reimpriniting.

When my son was diagnosed with a series of food allergies and sensitivities I began to look into different modalities, including homeopathy and kinesiology, and we had great success in his recovery with the help of a naturopath who used energy healing.

I discovered EFT in 2009 as a lot of alternative health practitioners were recommending the Tapping World Summit - a 10 day free presentation held every year which gathers together experts from all over the world to talk about EFT and to teach people how to use it.

When I learned that EFT was a combination of modern psychology and Chinese energy healing – it made so much sense, and really resonated with me – the best of Western and Eastern practices in one fabulous tool. I was hooked.

It is such a simple technique but so effective. Once you learn the protocol you can use it yourself whenever you need it. I began to use it on my own issues - to treat insomnia, anxiety, relationship issues and creative blocks. I then started to teach friends and family – anyone who was interested - and saw great results.

I was so inspired by EFT that I became a qualified EFT practitioner. I achieved my Level 2 Practitioner's certificate and became a member of AAMET (the Association for the Advancement of Meridian Energy Techniques) and an Associate Member of IICT (the International Institute of Complementary Therapies) and have been practising EFT with clients for the past year."

For those of who don't know, what is EFT?
"EFT is short for "Emotional Freedom Technique", - often referred to as 'tapping' or "acupuncture without needles". It is a healing technique based on Chinese Energy Medicine, (which dates back over 5000 years). Instead of using needles, energy meridian points are gently tapped using your fingertips.

It was developed from Thought Field Therapy (TFT) which was created in the 1980's by clinical psychologist - Dr Roger Callahan. He had a client Mary, who had an intense, lifelong water phobia. He had been treating her with no success, and one day decided to try something different. He had been studying the body's energy systems and started tapping with his fingertips under her eyes (an end point of the stomach meridian) because she was complaining of stomach discomfort. He was very surprised when she said to him that her water phobia was gone and she went down to a local swimming pool and she started splashing water on her face

From this amazing experience he developed the Discovery Statement that: "The cause of all negative emotions is a disruption in the body's energy system."

From this initial experience he developed a series of tapping algorithms which he used very successfully to treat his clients.

A student of Callahan's, Gary Craig, a retired engineer, simplified these quite complicated routine into the Basic Recipe for EFT. He then made EFT available to everyone to learn for free. Since then its success has spread worldwide and it has been used to treat many people with a variety of issues.

It is based on the belief that all physical and emotional problems are blocked energy in the body, and once you clear the blockages, the energy is released and the problem is allowed to heal. "

Is it different to tapping?
"EFT is the same as tapping. Tapping is another term to describe EFT because it involves tapping with the fingertips on acupressure points on the face and body while focusing on your issue."
What sort of problems do your clients have?

"With my clients I have worked very successfully to release neck and back pain, fatigue, relationship issues, childhood traumas, grief, procrastination, food cravings, self-esteem and weight issues.

I am passionate about using this very gentle yet powerful form of Energy Psychology to help clients to transform their lives."
What problems can EFT help with?
"Pretty much anything. Tapping is a wonderfully versatile tool.

Gary Craig's motto is "Try It on Everything"

It can be used on emotional as well as physical issues.

Some examples are:

Weight issues

Physical pain

Limiting beliefs

Fatigue, insomnia

Anxiety, depression

Addictions

Phobias

Creative or financial blocks

Relationship issues

Childhood trauma
Why would you recommend EFT?
"EFT is a very gentle yet effective form of energetic healing.

EFT stands apart because it's easy to learn, and becomes an everyday tool. Consequently you don't always need to have a practitioner to guide you. In fact you can use it for yourself any time, any place.

You'll find while focusing on a thought or issue when you're tapping, underlying core issues emerge which means that problems can be permanently resolved.

One of the wonderful benefits of EFT is that it is unnecessary to relive a traumatic experience. You don't have to go into the details – we can still use EFT to clear the issue."

What can I expect from a typical session?
"Your sessions with me will be held in a safe, respectful and non-judgemental atmosphere. Everything that happens in our time together is completely confidential.

Once we have determined the issue you want to work on, I will guide you through the Emotional Freedom Technique by tapping on different acupressure points on my face, hands and body. I will ask you to focus on the issue and tap on the same points on yourself.

The healing session is led by the practitioner, and as the client you also take an active part in the healing process.

During this process emotional and physical blocks can be released and often core issues can be cleared, allowing very profound and deep healing."

Is it suitable for all ages?
"Yes EFT is suitable for anyone of any age."

What training is required?
"To become a qualified EFT Practitioner who is recognised by AAMET, you need to complete their Level 2 Certificate course, then pass a test and undertake 3 case studies. You then need to apply to AAMET to become registered as a Practitioner.

You have to be mentored by an accredited AAMET mentor for a minimum of 6 hours per year to maintain your eligibility for membership."
Originally published on Oct 03, 2012