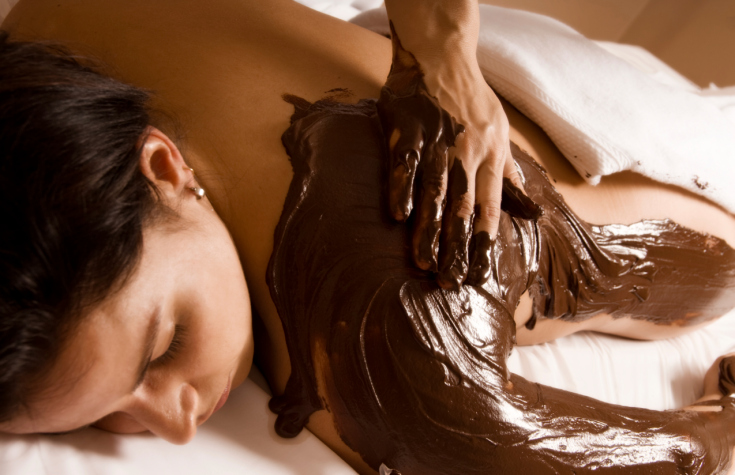 Fancy a spot of hot chocolate massage or a treatment from faraway Tibet? You may not be able to find these treatments at your local spa or salon, but there is a definite trend to more exotic therapies using techniques and tools you may not be familiar with. ntpages caught up with Laurence De Conto of The Spa Touch, who offers training in a wide range of beauty, massage and spa treatments, to find out more about .
What is your background and how long have you been in the wellness sector?
"I have been in the sector for some 22 years now and have a passion for learning new techniques, many of which I encounter on my travels."
We are very excited to hear more about hot chocolate massage!

"Yes, this type of massage has become very popular in Europe. Becoming a human chocolate bar is actually very good for you!"
Describe the hot chocolate massage process for us.
"First I heat the chocolate together with a little vegetable oil to around 40 degrees Celsius. This is then applied to the body with the hands using a very slow action. The idea is that this massage is all about getting into the right frame of mind and being totally relaxed. I often also apply cocoa butter to the client's skin beforehand, especially if it is dry."
What type of chocolate is used?
"I use quality chocolate with 70 per cent cocoa content. I usually also give a square to the client before starting – just so they don't crave it too much during the treatment!"
What are the benefits of chocolate in this context?

"Just the smell of chocolate is enough to get your endorphins going – these are the so-called feel good hormones. Besides being rich in minerals and vitamins chocolate contains antioxidants called polyphenols, which are also effective at preventing the onset of wrinkles. Chocolate is also great at improving the circulation of oxygen rich blood throughout the body, largely due to the presence of flavanols, another antioxidant responsible for removing free radicals."
Tell us about sea shell massage...
"People really love the natural soft polished feel of seas shells on their skin. The shells are heated in a method that is very similar to hot stone massage, with a gliding technique used over the skin. I use different shape and sized shells to treat and target different areas of the body."
You also offer Tibetan massage…
"Yes, this wonderfully effective technique uses a herb pouch containing a mix of specific herbs. This is first steamed until it is hot and then applied to areas of tension on the body."
What other techniques do you use?

"I make massage candles from a combination of palm and castor wax, which can be flavoured with elements such as shea butter, avocado, cocoa butter or essential oils. These are then melted and applied as a lotion to the body for a very relaxing and therapeutic effect. "