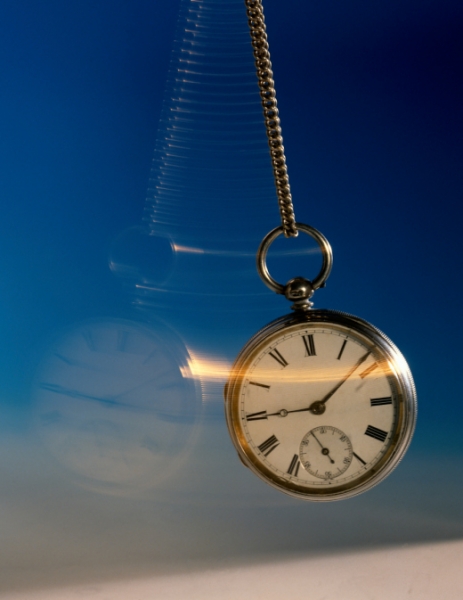 Have you ever wondered what it would be like to venture into the past? To dip into your deepest memories, or even access past lives? It was this curiosity which led me to have a Past Life Regression Therapy session with Sydney practitioner
Sharon Cavill.
I stepped inside the cosy Newtown studio with a little trepidation. Though I had read Sharon's in-depth
article
about Past Life Regression Therapy, I was nervous about exploring the past and venturing into the unknown. What would I discover about myself? Could I unwind enough to get the most out of the session?
As I settled into the soft sofa, Sharon immediately put me at ease with her soft, soothing voice. She explained how the session would unfold and said I'd be guided into my subconscious state using hypnotherapy and healing techniques.
Despite the roar of traffic outside, I was able to easily slip into a sleep-like state. Those external sounds blended into the background, as I imagined myself floating further away from the room and landing on a soft, white cloud. Sharon had me visualise drifting on a current which carried my current life. I could see and feel myself floating on the current, surrounded by an endless universe. It was slow. It was quiet. I was thoughtless.
With Sharon as my guide, I delved into three happy childhood memories. After Sharon counted down from three and gently tapped my shoulder, a vivid image appeared. I was riding a horse in the Western Australian bush, by the beach. It was hot and I felt free and proud as my horse Grasshopper and I sauntered along the track. I then glided away and returned to my cloud, high up in the atmosphere. I dipped into two other strong memories and relayed to Sharon what I was doing, seeing and feeling.
Then I went deeper. Down, down, down. It felt like a gentle pull to a sleepier, deeper state. I knew I was awake, yet it seemed like I was dreaming. Floating in front of me were all my past lives. I gravitated towards one and after hearing a countdown from a far-away voice, I was suddenly in that past life. Immediately, I knew who I was. I was an old man in an ancient Asian village. People were rushing around me, asking me to sign important documents and make crucial decisions. As this man, I took deep breaths and refused to be rushed. I was kind, but set in my ways. I looked out of the window onto the simple rural setting and pondered my options…
… I was then in the man's childhood. I was seated at a wooden desk in a small classroom. I was desperate to answer a question which the teacher had asked. I liked school and my peers liked me…
Slowly I was pulled out of the classroom and coasted back up to my comforting cloud. A distant voice asked me to consider what my past life could teach my current one. It was clear – I should be more determined and walk my path with purpose.
'10, 9, 8, 7, 6, 5, 4, 3, 2, 1…' a voice coaxed me back into the room, back to my present life.
It took a while to open my eyes and take in my surroundings. My arms were heavy and my cheeks were crusty from dried tears. It was a surreal sensation to switch my conscious mind back on and emerge from such a deep state.
In the days since the session, I've been walking a little slower. Taking my time. I'm drinking in life and seeing what it sends me. I can thank my past life for teaching me that.