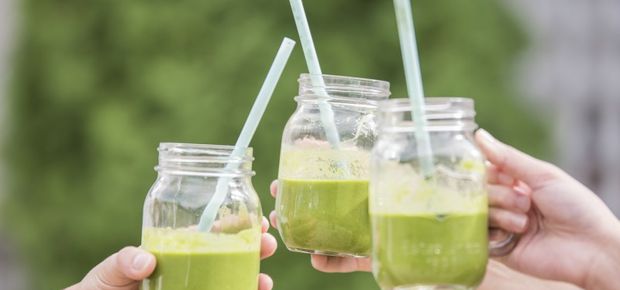 To welcome the winter season, we here are NaturalTherapyPages.com.au gave some tips on how you can avoid getting the cold and flu. There's a piece about making your own organic vapor rub, as well as a healthy recipe for soup, which is percect for this cold weather.
And this time, we'd like to add to that by giving you a couple of flu fighting recipes that will surely help you out. Very often, in order to shake off that cold or flu, you've got to feed it. Many nutritious flu-fighting ingredients can help you overcome that cold.
The following two recipes contain vitamin rich flu fighting ingredients. Some of which include garlic, beetroot, sweet potato, turmeric, dark leafy greens, salmon, carrots, eggs, almonds and ginger. These important ingredients contain vitamins, minerals and antioxidants that will feed your cold and build your immune system to better enable you to fight off your cold or flu.
Red curry, coconut and coriander salmon
Ingredients
2 tbsp red curry paste
1/3 cup coconut cream
1 1/2 tsp fish sauce
2 tbsp lime juice
4 salmon fillets (skin on) and deboned
3 green onions (shallots), trimmed and thinly sliced
1 cup coriander leaves
Cucumber & tomato salad, steamed jasmine rice and lime wedges, to serve
Method
Preheat oven 180°C fan-forced. Combine curry paste, coconut cream, fish sauce and lime juice in a small bowl.
Line a baking tray with baking paper.
Evenly top each salmon with curry mixture and sprinkle with half the green onions and half the coriander leaves.
Wrap each salmon into a parcel and fold to seal. Place on top of baking paper on baking tray.
Roast for 12-15 minutes (depending on thickness) until almost cooked through.
Open parcels and sprinkle fish with remaining green onions and coriander leaves.
Serve and enjoy with a cucumber & tomato salad, steamed jasmine rice and lime wedges.
Avocado Green Smoothie
Ingredients
1 avocado, peeled and deseeded
60g baby spinach
1 Lebanese cucumber, roughly chopped
1 banana
400ml milk
1 lemon, zested, peeled and finely chopped
1/2 cup natural yoghurt
2 dates, pitted
1 cup ice
Method
Place all ingredients in a blender and blend until smooth.
Pour mixture evenly into 3 glasses and sprinkle with lemon zest.
Serve and enjoy.
Do you have a natural health & wellness business?
Sign up now and advertise on Australia's #1 natural health website.
Or visit our Wellness Hub to help you stay current about the industry.