Australia's Foot Health Week is a yearly week-long campaign that promotes foot health and encourages better health outcomes for all Australians. This year, the campaign will be happening on 14-20 October, with programs that aim to spread the word on the importance of feet in all areas of life.
The feet is actually one of the most important part of the body, more important than what we may think of it. The feet can underpin one's entire well-being and can influence everything around you, including it being key health indicators, such as global morbidity, mortality and economics.
"This year, we want to encourage our members to join us in spreading the word about foot health and educating the public about the role of podiatrists - the foot health experts!", according to Australia Podiatry Association. All APA members will receive a Foot Health Week member pack through the mail starting early October, as well as other materials that can help promote the advocacies and the event.
Podiatry focuses on the diagnosis and treatment of disorders affecting the foot and the lower leg. This also includes injuries, problems with walking or gait, complications related to medical conditions such as arthritis and diabetes, skin or nail diseases such as ingrown toenails, cracked heels, and other fungal conditions.
Now is the time to stand up for your health by finding out where your feet fit in to your overall health and well being. Check in with a podiatrist, the experts in foot health that will help you understand and manage your feet so they can support you in leading a happy and healthy life.
To learn more about Foot Health Week 2019, visit podiatry.org.au.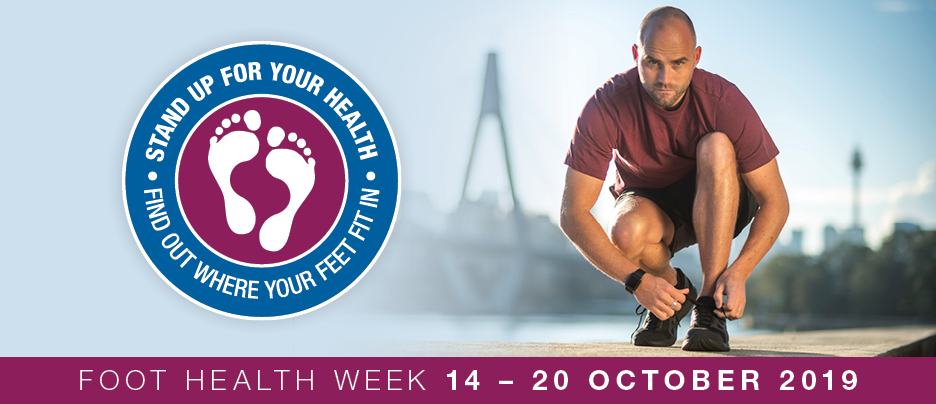 Do you have a natural health & wellness business?
Sign up now and advertise on Australia's #1 natural health website.
Or check out our Wellness Hub to help you stay current about the industry.