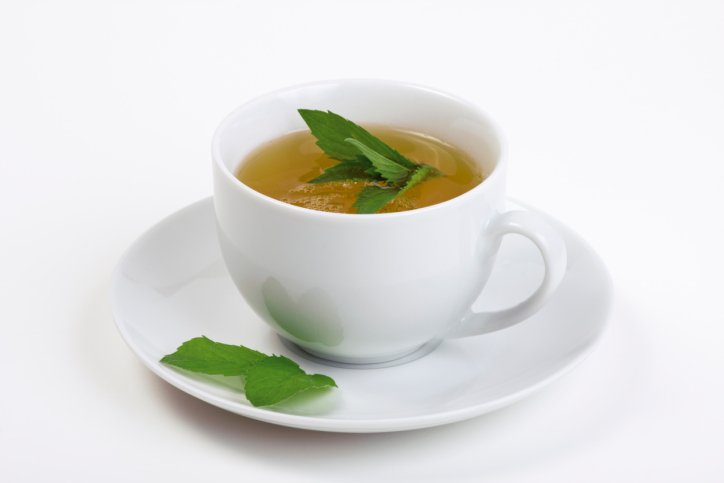 For a very long time, peppermint tea has been enjoyed by people for its refreshing flavour as we as its use in medicine. It has traditionally being recommended by herbalists and other natural therapists for its effect in relieving various disorders. More recently, scientific researchers are exploring peppermint tea and verifying the gathered evidence of history and recognising its health benefits. What are the benefits of peppermint tea? Read this article to find out.
The Evidence of History
Before the establishment of the scientific methodology, the effectiveness of plant based medicine was established through the word of mouth. Peppermint tea was a popular "folk medicine" simply due to its effectiveness and quickness in treating various diseases, such as:
Headaches
Sinus problems
Stomach upsets
Menstrual cramps
The aroma of peppermint tea itself can help in relieving symptoms of headaches or colds, which is why it has become a popular ingredient in aromatherapy. Additionally, it is used in topical medicine for the treatment of conditions like arthritis and other skin conditions.
In the past, people who used peppermint tea and oil for its health benefits were less interested in how or why it is working other than the fact that it seemed to work. More recently, those questions have been raised and many of them were answered. It has been discovered that menthol, an active ingredient in peppermint has an antispasmodic effect, the relief of muscle spasms. This explains why stomach upsets are quickly treated. Due to the fact that it is a muscle relaxant, it has been found that it also helps in relieving stress. Peppermint oil, when clinically administered, has shown promise in relieving Irritable Bowel Syndrome (IBS) and is also believed that by regularly drinking peppermint tea, it may help relieve the symptoms of IBS.
Health Benefits of Peppermint Tea
Peppermint contains several properties that give it a multitude of potential health benefits. Containing antibacterial, antimicrobial and antiseptic properties, it can be effectively used in fighting bacterial infections and can be used as a cleansing agent on the skin. It also contains decongestant properties, so it is a potentially effective treatment for various respiratory diseases. It is a natural analgesic which can help with pain relief.
Peppermint tea has been shown to help commuters to drive more safely and it is an ideal study aid for students. A study revealed that the aroma of peppermint tea has shown the help drivers to stay alert and be relaxed in traffic. Another study revealed that is helps students to be focused and remain alert when studying.
Side Effects of Drinking Too Much Peppermint Tea
Peppermint tea has also few side effects, that's why health care professionals caution patients with gastric problems related to excess stomach acid like ulcers and acid reflux. In general, though, peppermint tea is healthful, healing and relaxing, so sit back, relax, inhale its healthful aroma and enjoy the refreshing taste of peppermint tea.
Do you have a natural health & wellness business?
Sign up now and advertise on Australia's #1 natural health website.
Or visit our Wellness Hub to help you stay current about the industry.