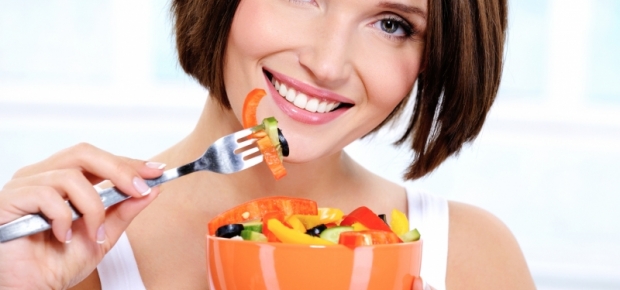 You're satiated after eating a delicious evening meal. You can't help though reaching for that decadent dessert, after all its calling your name! Or you don't have time to sit and eat breakfast, so you either skip your first meal of the day, or eat it on the run.
If any of these unscrupulous habits sound familiar, your eating habits might need a tune-up.
Listen to Your Body
One of the best ways in which to fine tune your eating habits is to listen to your body. Learn when to eat and when to stop. Come to understand when your body is telling you that you are hungry and when you are full. It might be easier said than done, but with a little practice, you can learn your body and its needs.
If any of these scenarios sound familiar, your eating habits could use a tune-up. All could indicate unhealthy habits that can stand in the way of long-term weight loss success.
Accept Imperfection
Denying your body of what it desires can be detrimental and can ultimately lead to binge eating. Don't deny yourself of that chocolate, just don't overdo it – one is enough. A good habit to get into is to do a gut check. Ask yourself: Am I really hungry. Do I really feel like this or am I eating it because it is there?
Be Mindful
Be mindful of your decision and choices about what to eat and when. Eat when you body tells you it is hungry, not when you feel impulsive. Remember that you are in control of your own choices. That rings true for food.
Revolutionise Your Habits
Nobody said change was easy. This is especially true when you are trying to change long existing habits! Here are some suggestions to help you break those bad habits and turn them into healthy ones:
Establish a plan in which to handle weaknesses.
Replace unhealthy foods with healthy foods. An example of this may be switching the chocolate jar or cookie jar for a fruit bowl.
Move over from the couch potato to the track walker/runner.
Send yourself positive messages and ditch the negative ones.
Find support from friends and family who understand your plan to upturn your healthy habits.
Always eat breakfast. Studies have shown that those who eat a good and healthy breakfast are less likely to binge during the day.
Give your brain time to signal to your tummy that you are full before reaching for that second portion.
Originally published on Nov 19, 2014