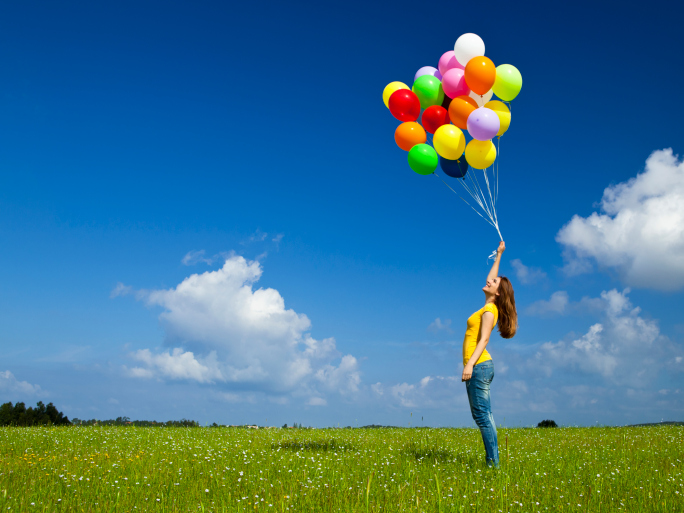 They say the key to happiness is living a life with purpose. But how do you go about finding your true passion in life? Here are a few things to try…
Look Inward

When we rush around – commuting, working, seeing friends, shopping – the little voice inside us is silenced. But we need that little voice to keep us on track and let us know when we're not living the way we crave.
Start by slowing down, stilling the mind and letting that little voice come to the surface. You could try meditation, yoga, swimming, journaling or spending time in nature. Wherever and however you feel relaxed, set some time aside each day to stop and ask yourself what truly makes you happy.
Know What Makes You Happy

Many people think finding their life purpose is about doing what they're good at. Aced science at school? Ah, then you should be an engineer. Or should you? Just because we're skilled at something, doesn't mean it makes our heart dance.
Living a fulfilled life of passion is about doing what you truly love. And if you happen to get paid for that, then great! But as they say – do what you love and the money will follow.
Let's say you like 'helping people'. Try and narrow that down – do you like working at the local nursing home? Are you drawn to helping children read and write? Are you always giving lifts to friends or solving problems for strangers? Meditate on these thoughts and see what arises.
What Are You Drawn To?

Is there a subject or issue that you love talking about with others? Are you always looking to teach people about something that fascinates you? What books and DVDs do you buy – and is there a running theme?
This could be key to your life purpose. And don't worry about overhauling your entire career to accommodate this. Instead, look at little ways to do what you love.
Forget the Fear

Too many times, we hold ourselves back from what we really want to do. Perhaps we feel guilty, or worry how our changes will affect others. But if we're not doing what we truly love, the world loses out. So forget the fear and take baby steps towards fully adopting your life purpose.
Originally published on Apr 21, 2014