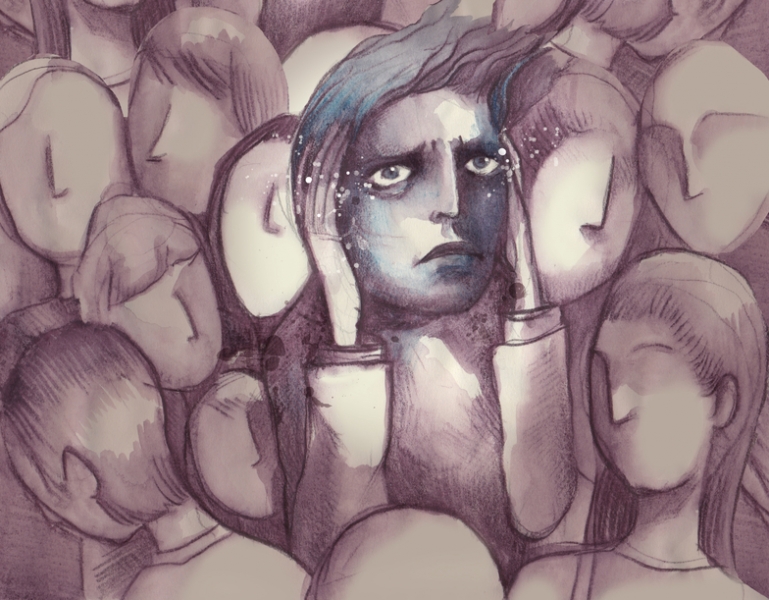 There's the shortness of breath. The tightening in the chest. The overwhelming sensation of not being able to breathe, and fretting if you ever will again. They can come on anywhere, at any time (for me, it was 40 metres under water while scuba diving). So what are some quick tips you can try when a panic attack takes hold?

Find some fast fixes
Anxiety attacks come on quickly, and suddenly you're breathing at breakneck speed. So it's important to be prepared with some fixes that are just as fast, to help bring your breathing down to a normal level and take control of the experience.

What works for one person won't always work for another, so try different techniques and go with the ones that relieve your symptoms as fast as possible.

Positive self-talk
It's important to keep in control of your panic attacks, and not let fear or symptoms take over.

So one of the best things you can do is talk to yourself. Tell yourself that your symptoms stem from anxiety. That's all they are. Know that this feeling will pass, and won't kill you. Practice saying this to yourself when you don't have an attack, so you're prepared and know exactly what to think when you do.

If you accept what an anxiety attack is, and confront it but don't run from the symptoms, you take away its power. Some people even suggest telling your attack to "hit me with your best shot!" Don't let it win, take it on like an opponent. Show it who's boss!

Know the symptoms
Be sure to pinpoint your symptoms, so that when they arise you know it's an anxiety attack and not a serious issue like a heart problem or allergic reaction.

For instance, you might experience a racing or irregular heartbeat, dizziness, shaking, sweating, chills, shortness of breath, or a fear that you're losing control.

Once you know your symptoms, you can take action quickly.

Have a reality check
Above all, when you're experiencing an anxiety attack, try to remember that that's all it is – anxiety. It will go away, it won't hurt you, and you have total control over the situation. Say to yourself "this is anxiety. It will go away. I can handle it, just as I've handled it before."

Practice it enough times and you should find your anxiety attacks have less power on you over time. And of course, seek help if you need it – a medical professional, counsellor, or psychologist.
Originally published on Oct 10, 2016