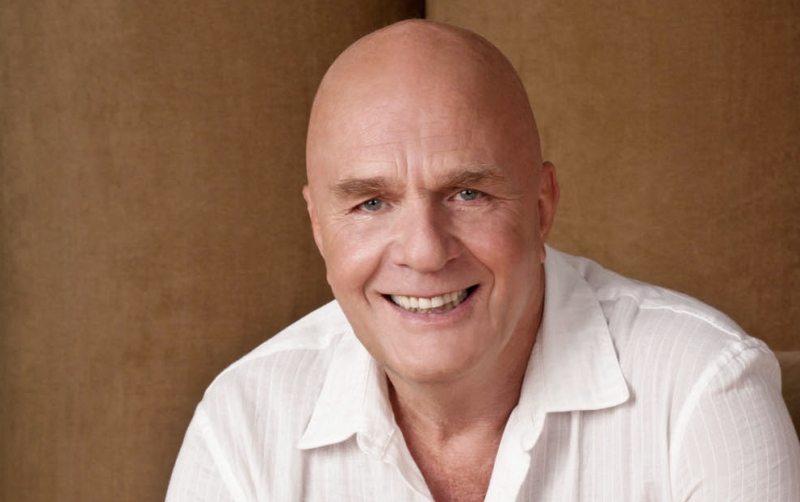 Wayne Dyer is an internationally acclaimed author and speaker in the field of self-development, with over 30 titles to his name and numerous media appearances under his belt. ntpages caught up with him ahead of an appearance in Sydney for the launch of his new book, Wishes Fulfilled, to find out what makes him tick.
What tips do you have for using our imagination more productively?
"I repeatedly emphasise the importance of your imagination in creating a wishes-fulfilled life. But your imagination is strictly a domain that's controlled by your thinking processes. Once you place a thought into your imagination about who you want to become, I encourage you to live as if it had already materialised into the physical realm."
How can I harness the power of the subconscious mind more effectively?
"Your inner self-concept, or subconscious, tells you what you believe your mind is capable of, and what it's incapable of as well. You know your mind, that invisible ghost in the machine, is unfathomable. But you also know that there are certain limits to what it can do. If you are willing to change your concept of yourself as an ordinary being, you can find yourself fulfilling any and all wishes that you have for yourself. A higher concept of yourself involves taking on new truths which filter into your subconscious, shedding your old views of what you can achieve. This is the only way you can achieve your desires."
What are the most common obstacles to fulfilling our wishes?
"Resistance is what will almost immediately appear for most people. However, your concept of yourself, including any limitations you've put on yourself, can be revised. But only by you! Nothing I say or write will do that for you. It is your decision to change that creates the possibility of change within you."
Tell us about intention and how it can help us in our daily lives...
"When you have an intention to feel good, you are choosing to feel what I describe as your highest self - the oneness that is called both good and God. Through determination and unabated intention, you can begin the process of assuming the feeling of the wish fulfilled, imagining it, living from it in your mind and feeling it in your body.

Your higher self is a piece of an all-loving, all-embracing creative Source. All you need do is begin to align yourself with this Divine essence, begin to act like it acts and think like it thinks, and you will begin the process of manifesting just as it does. This is the true essence of intention: living a life in which your wishes are fulfilled."
Tell us about the practicalities of manifesting and how I can use this technique for transformation?
"The practical method for manifesting is simply to initiate a habit of choosing thoughts and ideas that support feeling good and powerful, and that elevate you to a higher level of consciousness. This then becomes your new way of choosing thoughts that will introduce you to what I am calling your highest self - keeping uppermost in mind that if you want to accomplish something (anything), you must first expect it of yourself.

One of the things I love about my new iPad is the feature called 'trash'. What a concept! You can implement this technology in all areas of your life. When you receive information or a request that runs counter to the healthy information that you have placed in your imagination, simply push the 'trash' button in your mind, and watch it sail over to the left side of your 'screen' . . . and then mentally touch the 'delete' button. That way, you keep your attention focused on what you are manifesting into your life."
What inspires you on a daily basis?
"Number one is my family - I have eight children. But also, whenever I see a newborn baby I say, "Good work, God!"
Do you have a daily ritual?
"I generally get up before dawn and immediately give thanks for the day ahead. I always spend the first hour of my day reading something from the Tao and meditating. I believe in starting each morning with gratitude and enlightening words."