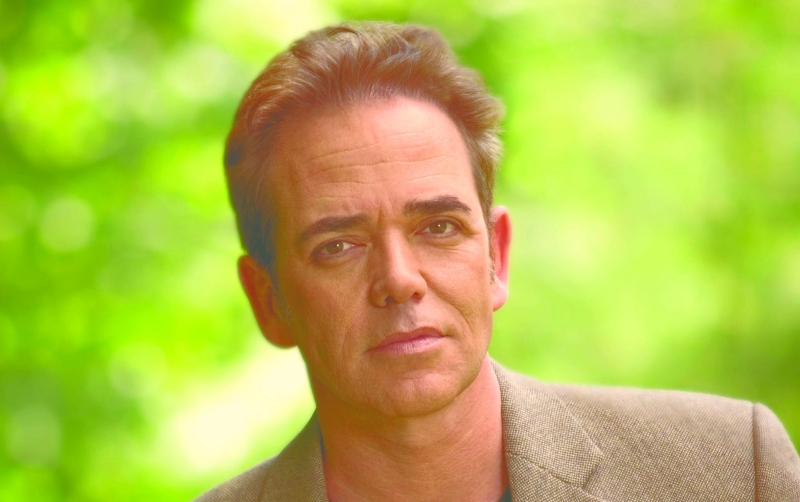 Author, spiritual teacher and psychic medium John Holland had an idea he was different at a young age, but only fully realised this after a near tragic car accident. He describes his role as nothing more than a middleman, helping people to channel the spiritual energy into removing blockages in their systems which is crucial to our mental and emotional wellbeing. ntpages caught up with him ahead of an Australian appearance at 'I Can Do It! 2011' – a conference hosted by Hay House Australia and featuring a veritable who's who of high profile authors, including Deepak Chopra, Robert Holden and Doreen Virtue amongst others.
When did you realise you had the gift of mediumship?
"I used to see Spirit People as a child. My mediumship seemed to surface two years after I started doing "psychic" readings at 30 years old. Then, I believe I must have reached a level where those on the other side started to show up in my readings, and they haven't stopped coming since."
Can anyone become a medium?
"One of my favorite sayings that I learned in England is: "Mediums are born — not made." I really want to add that I firmly believe that everyone is born with a degree of psychic ability, and each and every one of us has the capability to improve and develop our awareness (psychically, intuitively, or on a deeper level of mediumship). We all have the ability to connect with our loved ones who have passed on through the power of thought and our dreams. Anyone who has seen me demonstrate will also know that another one of my favorite sayings,which has become part of my own brand, is: "Your loved ones are only a thought away." So, to answer the question, no, I don't believe that anyone can become a medium. Rest assured, if you have the gift of mediumship, it's likely to present itself in its own way and in its own time. My last piece of advice with respect to this question is on a somber note. I do not recommend this as something that you should dabble with. It's such a serious subject and one that requires both delicacy and tact. It's not something that can be picked up and put down on a whim. If you find out that you do have the gift and want to eventually practice as a working medium, it will take dedication, patience, and time, as it can be a physically demanding job. Mediumship has to develop and grow; you'll find that most mediums spend their entire lives developing their abilities. One final point: you must also be ready to live a life of service."
What is the difference between a medium and psychic?
"
"Every "medium" is psychic – but not every "psychic" is a medium. Mediums do need psychic ability to be act as a conduit for this world and the next. This should help explain the answer: A psychic is someone who can read the energy around you. What is in your past, your present, and your potential future. They are getting the information from your aura. A medium gets their information "not" from you or your energy, but directly from those on the other side. A psychic perceives – a medium receives."
What are some of the most common reasons people want to connect with the spirit world?
"Most people want to know if their loved one is okay. Many never had the chance to say good-bye, or want to say a final I love you. Some come to help with their bereavement, to help give them some closure. Others come out of curiosity to see who comes through, and some come just to say hello to their loved ones that have passed on."
How does this connection help people?
"The connections or messages they receive help people to know that we truly go on, that the soul is eternal, and the love that you had for each for other continues. Neither time nor death can ever rob you of that love. Love is eternal, and that is what we take with us when wecross over."
How does the spirituality that you practice relate to conventional religion?
"I practice my spirituality by being the best that I can be - a divine being from God. I try to encompass all religions in my work. Most religions have some belief in the afterlife, some more than others. I do believe that it helps to follow some kind of faith, and through various teachings and a deeper understanding, it can assist us when it's our time to cross over. I often use the analogy of the spokes of a wheel, in that each spoke represents a different religion or faith, and although each is independent of the other, ultimately they're all moving in the same direction. We're all born with the spark from the Divine (our spirit), so when our spirit crosses over, that spark will leave the "jacket" it's encased in, and move back into the Spirit World where we all originated from. We all survive death no matter what (if any) religion we choose to believe in."
How can I become more spiritual?
"In a way, I tend to answer this in all my books. It's one of my constant themes, and forms a major part of my teachings. Being spiritual is more than just taking a workshop or reading a book — it's a state of mind and being. How we live, what and how we think, how we love ourselves as well as others, and how we can help others in need is all part of being spiritual. We're always given the opportunity to raise our vibration to a higher level simply through our actions. So many people are trying to have spiritual experiences when the truth is simple: we're spiritual beings trying to have human experiences. Acts of unconditional love and compassion are the highest forms of "being spiritual." Each and every one of us is capable of such wonderful and beautiful things. We can achieve so much with our time here, so let's embrace it!"
Originally published on Jul 19, 2011