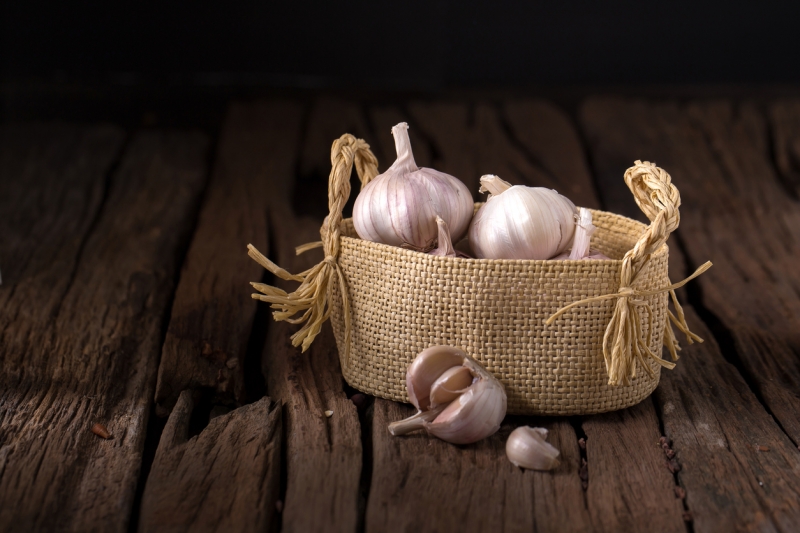 Is garlic beneficial during a cold
Garlic is commonly believed to be beneficial in the treatment of the common cold. This belief is based on traditional use as well as scientific evidence that garlic is an immune booster and has antibacterial and antiviral properties. Adults, on average have two to four common colds per year.
Potentially a potent antibiotic
Diallyl sulphide is a compound found in garlic. Research shows that it is 100 times more effective than two popular antibiotics in fighting the Campylobacter bacterium, according to a study published in the Journal of Antimicrobial Chemotherapy.
The Campylobacter bacterium is one of the leading causes of intestinal infections.
Senior author, Dr. Xiaonan Lu, from Washington State University, said "This work is very exciting to me because it shows that this compound has the potential to reduce disease-causing bacteria in the environment and in our food supply."
Garlic and the common cold
Julia Fashner, MD; Kevin Ericson, MD; and Sarah Werner, DO, at St. Joseph Family Medicine Residency, Mishawaka, Indiana, carried out a study called "Treatment of the Common Cold in Children and Adults", published in American Family Physician.
They reported that "Prophylactic (meaning to use with the intention of preventing disease) use of garlic may decrease the frequency of colds in adults, but has no effect on duration of symptoms."
Allicin is a sulfur containing compound found in garlic and is what give's garlic it characteristic smell. It is this compound that is thought to hold much of the therapeutic effects of garlic. Other health-promoting compounds found in the humble garlic include oligosaccharides, arginine-rich proteins, selenium and flavonoids.
Research has shown that as allicin digests in your body, it produces sulfenic acid which is a compound that quickly reacts with dangerous free radicals.
In order to gain the therapeutic effects of garlic, you must use a fresh garlic in order to give you optimal health benefits. In order to stimulate the process that catalyzes the formation of allicin, compress a fresh clove with a spoon prior to swallowing it. You can also place it in your juicer with other veggies.