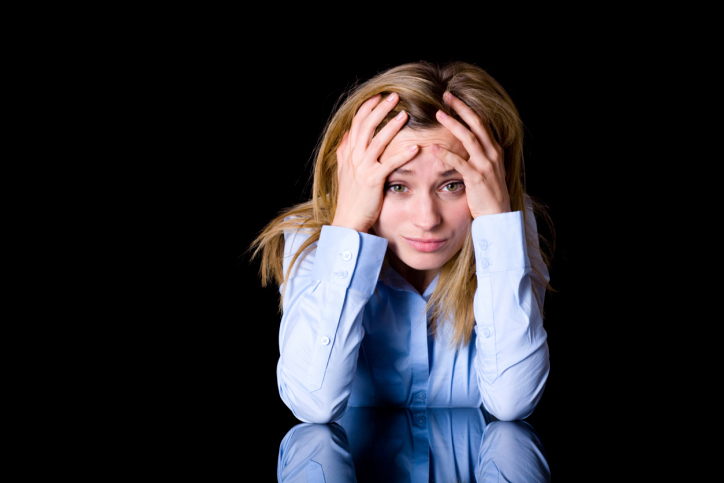 Run ragged? Under pressure? Stress is one of the most common afflictions of modern life; all of us feel overwhelmed and anxious at times. Unfortunately, stress can cause a long list of health issues, which is why reducing your stress levels is so important. Here we share lifestyle advice for reducing stress.
Keep Calm and Carry On

When you're feeling stretched, the first thing to do is take a few deep, diaphragmatic breaths. You could also try meditation or yoga to reduce your anxiety. Often, just taking a few moments out is all you need to reduce your heart rate, refocus and keep on going.
Take Time Out

Along with deep breathing, walking away can work wonders for clearing your head and gaining clarity. You could go for a walk, see a friend, listen to an uplifting song, get a massage, look at holiday photos or spend time with your pet. Whatever ritual relaxes you, give yourself a well-earned break to indulge and gain a fresh perspective.
Eat Small Portions Regularly

Key to keeping your moods and anxiety levels stabilised is maintaining regular blood sugar levels. To do this, eat small amounts of protein-packed food every few hours. This could be a small handful of nuts, a tin of tuna or an egg.
Healthy Herbs

There are also many herbs you could reach for when feeling under pressure. St John's wort, kava, chamomile, oats and damiana are wonderfully calming. You may also find withania, licorice, Siberian ginseng and rhodiola reduce your stress levels.
Talk It Out

Too often we push our problems down, which only increases our stress and anxiety. Chatting about your worries with a friend, family member or counsellor will help you feel heard. Even if they can't solve the situation for you, talking about it can help allay your worries.
Originally published on Dec 30, 2013