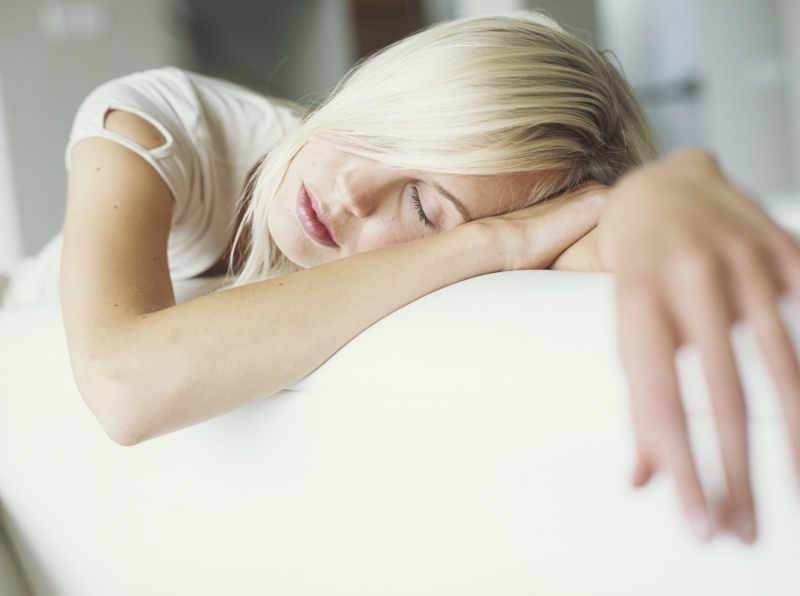 If you suffer from sleep apnoea (or 'apnea') switching to a low-kilojoule diet may help you get a better night's rest. A new
study
by Swedish researchers have found that eating a low-energy diet to lose weight can help people with obstructive sleep apnoea.
What is Sleep Apnoea?
A common disorder, sleep apnoea is caused by abnormal pauses in breathing when sleeping. Sleep apnoea sufferers find it hard to get restful sleep and wake up feeling exhausted.
Sleep apnoea is linked to health problems such as an increased risk of accidents, a higher probability of a premature death and a decreased quality of life.
Sleep Apnoea and Weight Link
Around 60-70% of patients with sleep apnoea are either overweight or obese. Previous studies have concluded that losing weight can improve the condition.
Weight Loss and Better Sleep
Researchers at the Karolinska Institute in Stockholm, Sweden have found a low-energy diet followed by counselling to keep weight under control long-term may benefit patients with sleep apnoea. The results were published in the British Medical Journal (BMJ) in April 2011.
Weighty Men With Sleep Apnoea
The researchers looked at 63 men aged between 30 to 65 years who suffered from moderate to severe obstructive sleep apnoea and who all required CPAP (Continuous Positive Airway Pressure). CPAP is a mask worn by sufferers to help breathing during sleep.
The men had a body mass index (BMI) of between 30 and 40. The BMI estimates the amount of body fat a person has. A healthy BMI is between 20 and 25 (although there is contention as to how accurate BMI is predicting a person's health risks).
Low-Energy Diet Helps Shift Weight
Of the 63 respondents, 58 followed a strict low-energy diet for a period of nine weeks. They then started a one-year weight maintenance programme that included counselling and nutrition and exercise advice. Forty-four participants completed the full programme.
The diet was based on the Cambridge weight plan, which contains flavoured meal replacement products (such as soup, shakes, bars and porridge) containing vitamins and minerals so to allegedly allow for healthy weight loss. After seven weeks on meal replacements, normal food was introduced.
Weight Loss Helps Sleep Apnoea
All the participants who lost weight on the low-energy diet and maintained this after a year had a positive change to their sleep apnoea.
After one year 48% of patients no longer required continuous positive airway pressure and 10% had total remission of obstructive sleep apnoea.
More Weight Loss = More Improved Sleep
Patients who had severe forms of sleep apnoea at the beginning of the study had larger improvement than those with moderate sleep apnoea. The researchers also found that patients who lost the most weight improved the most.
Losing weight on a low-energy diet and then maintaining that weight loss will do wonders for your waistline and your overall health – and you'll finally get a good night's sleep.