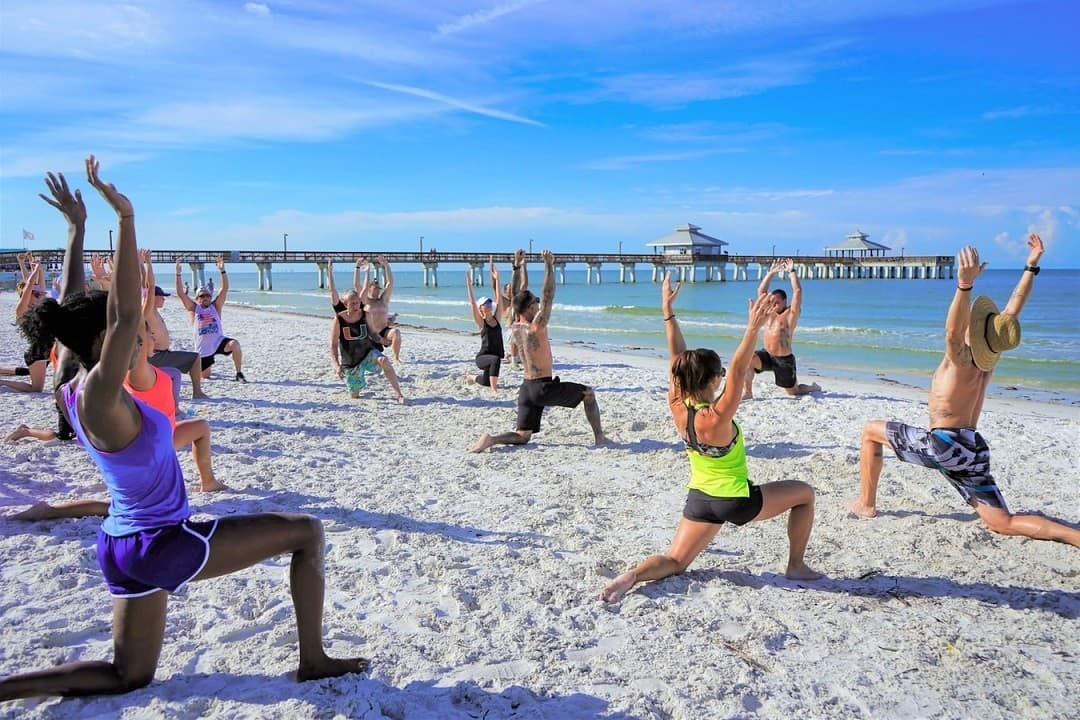 Professional yoga associations bring together certified yoga practitioners, teachers and schools in the same way that the holistic practice unites the mind, body and spirit. Being part of a professional yoga organisation is like having a support group that looks after your welfare and growth.
A yoga association provides its members with a platform where they can reach potential clients as well as reputable schools to further their training. They share learning resources through workshops, seminars and peer-reviewed publications to keep everyone abreast of the latest industry practices and developments.
Simply put, joining a yoga association expands your career horizons as you learn new ways every day to connect deeply with others and yourself. This guide takes you through the top three yoga organisations in Australia and steps to becoming a registered member of each.
Yoga Australia
Considered as the governing body of registered yoga teachers, Yoga Australia is the brainchild of a group of yoga instructors that aims to bolster the profession of teaching yoga. Since yoga is self-regulated in Australia, the organisation took upon themselves the responsibility to set and uphold the highest standards of training and ethos for yoga teachers.
Yoga Australia has five tiers of membership, with joining fees ranging from $55 to $110, depending on what training program the applicant has completed. See below which one corresponds to your qualification:
The Provisional level of membership is for yoga practitioners who have received 200 hours of training.
Associate membership is for any yoga enthusiast who doesn't teach the discipline.
Registered Level 1 is for yoga teachers who have trained in yoga for 350 hours.
Registered Level 2 is a membership category for yogis who have undergone 500 hours of training and been teaching yoga for five years.
Registered Senior Teacher membership requires 1,000 hours of training and 10 years of teaching experience.
International Yoga Teachers Association of Australia (IYTA)
Founded in 1967 by Roma Blair, the IYTA promotes the principles and practice of yoga by running teacher training programs for aspiring yogis and Continuing Professional Development (CPD) programs to further hone the skills of registered yoga teachers. You can choose from three membership options: Associate, Full Member of International Member.
The Associate membership is for any yoga practitioner or yoga teacher who has had at least 200 hours of teacher training experience. The annual fee for this type of membership is $65.
Full membership is eligible for yoga teachers with a minimum of 350 training hours. Members of this tier pay an annual fee of $95.
The International membership tier is designed for yoga teachers who teach outside of Australia. To be eligible for membership, they must have at least 350 hours of teaching experience.
Yoga Alliance
Yoga Alliance is an international registry of yoga teachers and schools. It was first established in the United States and now has headquarters in different parts of the world, including Italy, New Zealand, London and Sydney, Australia.
Yoga teachers who have rendered at least 200 teaching hours can join the Alliance as a provisional member. If they want to upgrade their membership to registered teacher membership, they must undergo training at a yoga school recognised by YA. The teacher and school registration fees vary according to the qualifications of the applicants.
Now that you know what it takes to gain membership in Australia's leading yoga bodies, let the Natural Therapy Pages assist you in obtaining the necessary training qualification. Take the time to check out the best yoga schools in Australia for your online or face-to-face education.
Do you have a natural health & wellness business?
Sign up now and advertise on Australia's #1 natural health website.
Or visit our Wellness Hub to help you stay current about the industry.
Originally published on Nov 19, 2020