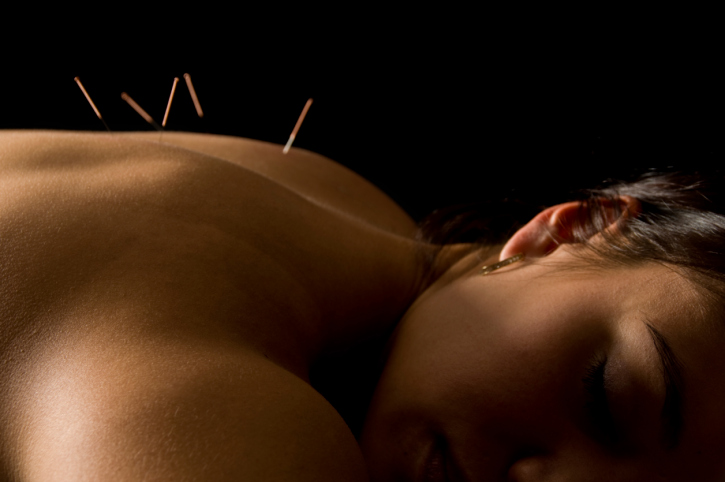 Those unlucky enough to suffer from migraines know that they are more than just a headache. A migraine is a type of headache thought to be caused by excitation of brain cells due to poorly understood triggers, which results in the release of pain-producing substances in the brain. Typical symptoms of a migraine attack may include severe one-sided throbbing pain in the temple area, nausea and vomiting, and inability to tolerate light or noise. The attack is usually debilitating and lasts from several hours to two or three days.

Migraines are common and recurrent, and treatments to prevent migraines are often not well tolerated due to significant side effects. A new study suggests that acupuncture may be useful in helping to prevent recurrence of migraines.
Acupuncture and Migraine
In Traditional Chinese Medicine, migraine headaches are thought to be caused by the stagnation of Qi (pronounced "chee"), or life force, leading to an upsurge of energy to the head via the meridians that travel along the side of the body. Treatment is directed towards driving the excess energy downwards, away from the head. These headaches are believed to be triggered by the emotion anger, and, interestingly, stress is recognised as a common trigger for migraines.

Acupuncture can reduce the level of pain-producing substances in the body and increase the production of natural painkillers, which may explain its action in reducing migraines. Researchers in China conducted a large study on the effects of different types of acupuncture on prevention of migraines. Three types of acupuncture and one type of sham acupuncture (needling of non-acupuncture points) were compared. Those receiving real acupuncture reported fewer and less severe migraines than the sham acupuncture group, although this difference was thought to be modest and was only detected during the third month after finishing treatment. There was no difference between the three types of real acupuncture. The authors pointed out that the type of sham acupuncture used is likely to still have some pain-killing effect.

While this study concluded that the effects of acupuncture compared with sham acupuncture were "clinically minor", a 2009 Cochrane systematic review found that acupuncture resulted in a significant clinical benefit when compared to no treatment, and had a favourable outcome and fewer side effects when compared with standard prophylactic treatment. The authors recommended that acupuncture be offered to interested patients as a method of preventing migraine recurrence.
Conclusion
Acupuncture may be beneficial in preventing migraine attacks, but its effect is most probably a combination of multiple factors including repeated interaction with an empathetic therapist, belief in the efficacy of acupuncture, and to a small degree, the needling of correct acupuncture points. As it has an excellent safety profile, it may be a suitable choice for those who cannot tolerate the usual propylactic medications.
Originally published on Jan 27, 2012