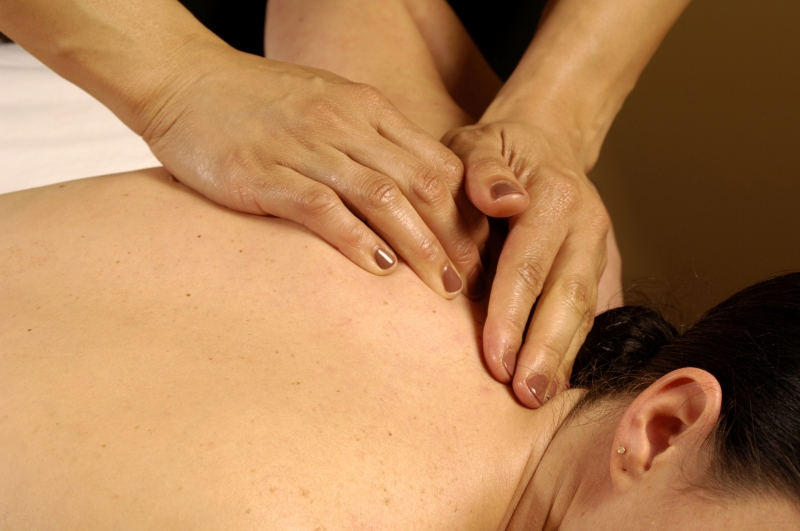 Our backs are an amazing feat of engineering when you think about it – the natural curves giving us flexibility, strength, balance when we are standing upright, shock absorption during walking – and running for the bus – and protection for the spinal column. Considering all the hard work our backs have to do, it's no wonder that so many of us suffer from some form of back pain.

Back pain affects most people at some stage in their lives – sometimes it can be mild pain that passes and unfortunately for others, it can be either chronic or acute and very debilitating.

It can be caused by injury, over-exertion or simply long periods sitting at a desk hunching over a keyboard. Women also tend to suffer back pain as a result of pregnancy or child birth. Whatever the cause, and wherever we feel it – lower back, mid-back or upper back – we all want relief.
What is Myotherapy?
Myotherapy is a form of hands-on therapy that focuses on the treatment and management of musculoskeletal pain. It works by manipulating muscle and soft tissue using acupressure and massage techniques targeting trigger points associated with aches and pains.
How Myotherapy Can Help Back Pain
Myotherapy works by treating the causes of a problem, not just the symptoms. A myotherapist may be able to read and feel imbalances and patterns in your body and so understand the condition of the connective tissue.

Along with massage and acupressure, a myotherapist may administer cupping, dry needling, or trigger point release techniques to ease your back pain. After treatment you may notice less tension and improved function in the muscles, improved posture, less pain and a sense of relief, both physically and emotionally. You may also be given a series of corrective exercises to complement the treatment and help you keep your back, and the rest of your body, in great working order.

Originally published on Jan 21, 2011