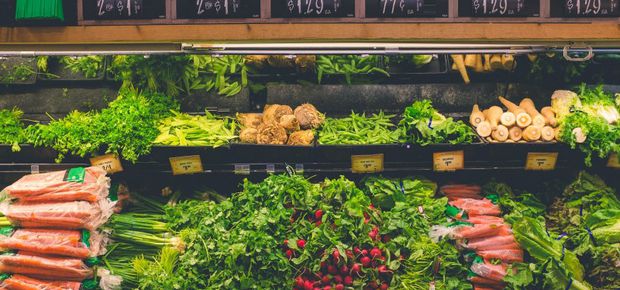 Who doesn't love to bite into a juicy, organic tomato? Or stock the fridge with vibrant, locally farmed produce? That's the theme of this year's National Organic Week Australia, happening from 9-15 September 2019, "Taste the Difference, Feel the Difference, Make a Difference".
What is National Organic Week?
National Organic Week (NOW) is a week packed with local events that raise awareness of the benefits of organic produce and farming. It aims to get more Australians enjoying and buying organic foods. The campaign is a week-long event og targeted media and locally-staged activities designed to increase awareness of the benefits of organic products and farming production systems and accelerate the uptake of these in the wider Australian community and environment.
"As consumers, you want food you can recognise and trust. Buying organic products supports food safety, health, good nutrition and the environment," said Costa Georgiadis, National Organic Week Ambassador.
"Products that carry the logo of an accredited organic certification body are guaranteed to be genuine organic."
Yes that's right, our beloved Costa, the Composter TV personality is ambassador for the week. So you know it'll be fun.
The Centre for Organic Research & Education (CORE) launched the awareness week in 2008. The not-for-profit also runs yearly research, education and awareness initiatives on the broad benefits of eating organic.
How can you get involved?
Check out the National Organic Week website. There, you can search for local events and activities, as well as vote for your favourite to win delicious organic prizes. There are many other ways to get involved, too - including hosting your own National Organic Week event.
Why eat organic?
To celebrate National Organic Week, we're highlighting the top reasons to choose organic produce:
Reduce your intake of pesticides and herbicides, used on conventionally farmed product.
Avoid antibiotics and growth hormones used to feed dairy cows and other farm animals.
Support local farmers and growers, who use natural farming methods instead of weed killers, pesticides and fake fertilisers.
Minimise the environmental impacts of producing and transporting conventionally farmed foods.
Enjoy produce that's fresher, tastier, and more nutritious.
How to know if you're eating organic
The best and only way to find out if you're buying and consuming only legitimate organic products is with the "Certified Organic" logo. This certification stamp means that the product came from organic farmers and value-adders that have been audited to comply with strict standards. It takes three years to become an Australian Certified Organic producer, which is proof that organic operators are committed in making sure customers are not exposed to any unwanted extras.
To learn more about National Organic Week, check out their website here.

Do you have a natural health & wellness business?
Sign up now and advertise on Australia's #1 natural health website.
Or check out our Wellness Hub to help you stay current about the industry.