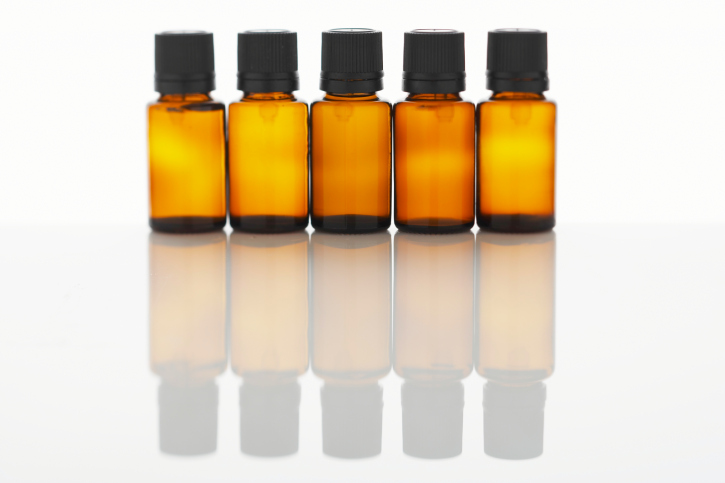 Thanks to the increasing recognition of the value of natural therapies, researchers are taking a fresh look at the natural pharmacopoeia of indigenous cultures throughout the world. For thousands of years, Australia's aboriginals relied on some of the estimated 18,500 plant species unique to Australia to treat illnesses and infections. Now that they are being rediscovered, the essential oils of some of these plants are being utilised for medicinal purposes once again. What are the most popular native Australian essential oils and what are their reported benefits?
Eucalyptus Oils
734 species of eucalyptus have been identified, all of them native to Australia. Arguably the world's most used natural medicine, eucalyptus oils can be found in commercially available balms, mouth washes and decongestants everywhere. Aromatherapists, naturopaths, and other natural therapy practitioners have identified several species as being particularly beneficial for a wide range of conditions. Some of these include:
Blue Gum (Eucalptus Globulus) has been used traditionally by indigenous Australians to protect wounds from becoming infected. The key ingredient in Blue Gum is eucalyptol. In addition to having antibacterial, antiviral, antifungal and antimicrobial properties, when used as an inhalant, eucalyptol has mucolytic (mucus loosening) properties that help relieve congestive disorders.
Eucalyptus Radiata is a milder smelling eucalypt that has many of the same healing properties as Blue Gum. Its gentler effects make it the preferred alternative for treating children.
Eucalyptus Dives, or broad-leaved peppermint, is native to the southern mountain ranges of New South Wales. In addition to having many of the same properties as Blue Gum, it also has anti-inflammatory properties that make it useful for the treatment of rheumatism, muscular aches and headaches. Aromatherapists also use it to help relieve mental fatigue.
Eucalyptus Polybrachtea, like most medicinal eucalypti, has antiviral, antibacterial and anti-inflammatory properties. In addition, it has traditionally been used as an insect repellent and is said to be useful in treating viral infections such as herpes and urinary tract infections. Remedial massage therapists often use massage oils that contain the essential oil of Eucalyptus Polybrachtea to help relieve the symptoms of arthritis and rheumatism.
Melaleuca Essential Oils
Melaleuca are part of the myrtle family of plants. Of the over 200 species known, most are indigenous to Australia. The most famous of these is Melaleuca Alternifolia. Best known as Tea Tree oil, it grows profusely throughout the east coast of Australia. Interestingly, one of Tea Tree oil's first uses outside of Australia was in the U.S., where it was discovered to be an effective treatment for rattlesnake bites. The term "snake oil" came from that, but later fell into disrepute when ineffective substitutes were marketed by "snake oil salesmen."
Tea Tree oil contains antibacterial, anti-fungal, antiviral and anti-inflammatory ingredients. Its anti-inflammatory properties make it useful for a variety of inflammatory conditions. It is also used topically to treat acne, cold sores, skin rashes and other skin disorders.
Milder than Melaleuca Alternifolia, Melaleuca Ericifolia (or Rosalina), is a good alternative to Tea Tree oil for children and those with sensitive skin. Rosalina is said to have a soothing, sedative effect and can be beneficial for inducing sleep. Applied topically, it has an anaesthetic effect that can help relieve the pain of insect bites, toothaches and other irritations.
Lemon Myrtle (Backhousia Citriodora) gets its name from its sweet, lemony scent. Like Rosalina, when used for aromatherapy, it has a calming, sedative effect. At the same time, it is said to help improve concentration and is often recommended for use when studying, to help relieve anxiety and focus on study. Its antibacterial and antimicrobial properties make it a popular ingredient in commercial and home made household cleaning solutions.
While Australian essential oils have been used for thousands of years for the treatment of numerous conditions, it is always advisable to consult a professional health care provider for any illness or disorder. When purchasing essential oils, it is best to buy them from reputable essential oils suppliers, to ensure you are getting the highest quality oils.
Do you love Aromatherapy? Would you like to turn this love for Aromatherapy into a rewarding career?
Then maybe you want to check out the these Aromatherapy courses available all over Australia. Or maybe other Natural Therapy Courses that may be of interest to you. Why not let us help you find the right course for you today!