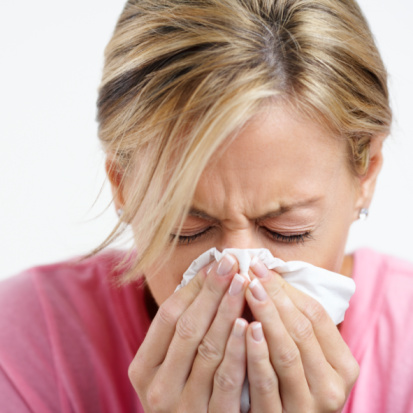 Allergies affect many of us, with reactions ranging from a simple sneeze to anaphylactic shock. It could be a food, animals, hay or even cosmetics that triggers an allergic reaction, or simply a change in seasons.
Therapies for Severe Allergies
If you have been a severe allergic reaction, you must seek urgent medical attention. Chances are, you will be given medication to prevent anaphylaxis, which can be life threatening.
However, if you have milder allergies such as those brought on by pollen, hay and other common irritants, there are some natural ways to keep a reaction at bay.
Some people are able to just use natural therapies to manage allergies, while others will use them in conjunction with a medical treatment. You should discuss your desire to use natural remedies with your heath care professional, to ensure the treatments are complementary.
Natural Therapies for Allergies
There are many natural therapies that have been show to reduce allergies and allergy symptoms. Here are a few you could try:
Other natural remedies include:
Neti pots
Saline spray
Stinging nettle
Bromelain
Vitamin C
Phleum pratense
The important thing to remember is that there is no one proven treatment for mild allergies. It's simply a case of trying different therapies and treatments to discover what works for you. Whatever route you take, always discuss it with your health care professional to ensure there is no risk of your allergies advancing.
Do you have a natural health & wellness business?
Sign up now and advertise on Australia's #1 natural health website.
Or check out our Wellness Hub to help you stay current about the industry.