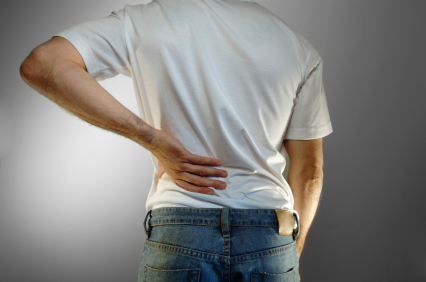 Almost everyone has experienced back pain at some point. It can be incredibly debilitating, preventing the sufferer from living a full and active life. If you've experienced (or are experiencing) back pain, you'll be happy to know there are several natural therapies that may help keep pain at bay.
Massage
Massage doesn't just feel good, it may also help treat and prevent back pain. Whether you opt for remedial, hot stone, deep tissue or aromatherapy massage, the gentle therapy can help improve your mobility and reduce muscle tension and pain. Massage may also help you relax and alleviate stress, which can cause back pain and discomfort. So there's never been a better excuse to book in for a massage!
Pilates
Before you reach for the paracetamol, ponder Pilates. By strengthening your core muscles, Pilates can work wonders on alleviating and preventing back pain. It is also helpful for bolstering your pelvic floor muscles, which stabilise the guard the spine. Above all, regular Pilates practice will improve your flexibility and enhance your overall wellbeing.
Myotherapy
This hands-on therapy is specifically geared towards treating musculoskeletal pain. Myotherapists use a range of treatments, including acupressure and massage, to target muscles and soft tissue. Myotherapy takes a holistic approach to back pain and health, so your therapist will look at treating the root of your back pain and not just the symptoms.
Musculoskeletal Therapy
Like myotherapy, musculoskeletal therapy treats the underlying cause of back pain. The therapist will treat your back pain with several techniques such as cupping, massage and dry needling. In this way, they will help relieve tension and improve motion.
Yoga
There's nothing quite like a yoga session for feeling flexible, lithe and strong. With regular practice, you may find yoga to be beneficial for improving the health of your back and boosting your bone strength. It is also incredibly relaxing and can help still the mind when you're feeling stressed or anxious.
Osteopathy
Many people have found relief with osteopathy. The gentle modality employs massage, manipulation, stretching and other techniques to relieve tension and enhance musculoskeletal, muscular and joint health. Your osteopath is likely to suggest a series of exercises and stretches to stabilise the back and alleviate pain. They may also teach you proper lifting techniques and lifestyle changes to prevent back pain and issues.
Do you have a passion for Naturopathy? Would you love to turn your passion for Naturopathy into a rewarding career?
Check out the information we have available on what the Naturopathy course involves and thousands of other Natural Therapy Courses we have available online and throughout Australia. Why not let us help you find the right course for you today on 1300 924 960
Originally published on Apr 18, 2014