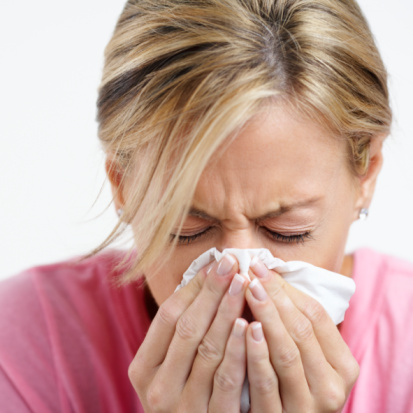 Ahchoo! Spring is in the air, bringing with it dust and pollen that's sure to irritate allergy sufferers. But rather than suffer – and sniffle – through spring, read these top tips for combatting allergies with natural therapies.
What are Allergies?
Anyone who has suffered an allergy will know how irritating they can be. When a foreign particle enters the body, it responds by releasing histamines. These chemicals then cause a reaction, which is known as an allergy.
Dust, drugs, insect bites, mould, plants and food are known as common allergens and may produce an allergic reaction in some people.
Symptoms of allergies include:
Itchy, watery eyes
Mood changes
Fatigue
Headache and migraines
Digestive problems such as bloating
Hives
Eczema
Hives
Eating Right for Allergies
Good nutrition goes a long way in managing allergy symptoms. Some food such as chocolate, wheat, dairy, citrus fruit, eggs, meat and nuts can cause allergic reactions when eaten.
If you suspect you have a food allergy, consult a naturopath or other health professional to be tested. They will then determine an appropriate course of action to treat and prevent the allergy.
Research has found that some foods may prevent allergic reactions. These include yoghurt; garlic; foods containing Vitamin C, Vitamin B5 and bioflavonoids; and oils rich in gamma-linelenic acid such as Evening Primrose.
Herbal Medicine for Allergies
Some herbal medicines can help reduce the severity and regularity of allergy symptoms. Many work by helping the liver detox and reducing the blood's histamine levels.
Other Natural Treatments for Allergies
There are many other natural therapies that may help allergy sufferers. These include:
Our article Natural Allergy Treatments has a series of links to articles highlighting how these therapies can help manage allergy symptoms.
Before trying a treatment, contact a practitioner in your area to book a consultation. They will be able to assess your allergies and create an action plan for managing symptoms.
Do you have a natural health & wellness business?
Sign up now and advertise on Australia's #1 natural health website.
Or check out our Wellness Hub to help you stay current about the industry.
Originally published on Feb 03, 2014