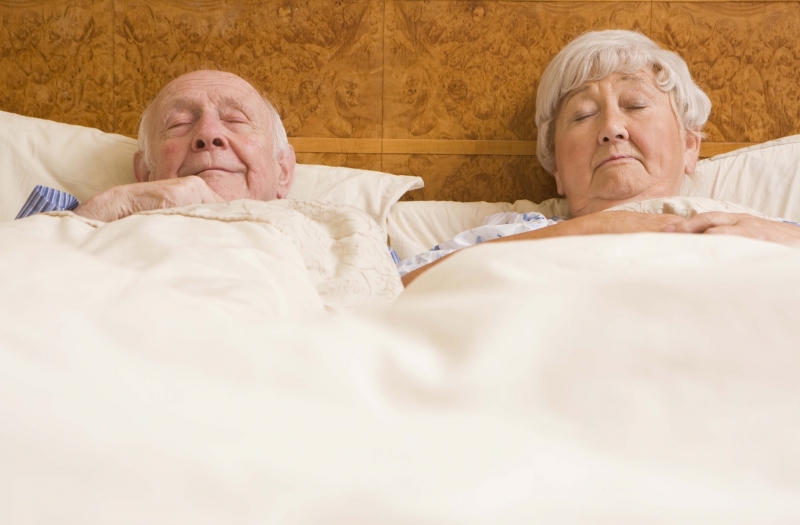 You're drifting off to sleep, lullabied by silence. That is, until your partner's snoring jolts you out of your slumber. Anyone who snores – or sleeps next to a snorer – will know how frustrating it can be. If you've tried conventional treatments to no avail, here are some natural approaches that may help.

Stopping Snoring: Where to Begin
With up to 40 percent of middle-aged men and 28 percent of middle-aged women claiming to snore, you're not alone. Perhaps you've tried some of the gadgets that claim to cure your snoring.

But before looking at treatments, you'll need to find out how you snore. That is, do you snore through your nose or through your throat?
If you're a nose snorer, you're able to snore with your mouth closed. You can try this by trying to make a snoring noise through your nose with your mouth closed.

Sleep on Your Side
A simple trick to see if you can cure your snoring is to sleep on your side. Apparently, sleeping on your back collapses the tongue and throat muscles. This constricts the airway and brings on snoring.

Plump Up the Pillows
Sleeping on a few high pillows supports the neck, allowing more air to flow through the throat. Many snorers say this works wonders, though it may take some getting used to as it will alter the position of your neck and curve of your back while you sleep.

Go Herbal
There are several herbal snoring sprays on the market. The theory goes that the spray shrinks the nostril lining. This opens up the nostril, so there's more space to breathe. The roof of the mouth also vibrates less.

No Wine Before Bed
Like a glass of plonk before bed? It might be making your snoring worse. Try to stop drinking at least four hours before bed. It may just make a difference.
Originally published on Jul 26, 2013